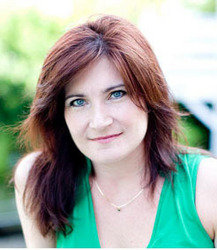 I am a woman entrepreneur
Houston, TX (PRWEB) October 21, 2009
Michele DeKinder-Smith, professional researcher and founder of Jane Out of the Box, a web site dedicated to helping women succeed in business, is set to speak at the Women Business Owner's National Business Convention, "Wild About Business," which runs Oct. 22 to 24 in Houston, Texas.
The convention is sponsored by Office Max, Inc. Thursday's reception will take place at the Marriott North Houston, while Friday's luncheon and workshops and Saturday's business expo will take place at the Humble Civic Center.
DeKinder-Smith spent two years interviewing more than 1500 women business owners, and her research revealed five distinct types of female entrepreneurs. She calls them Jane Dough, Go Jane Go, Accidental Jane, Merry Jane and Tenacity Jane. Each type has her own unique characteristics and behaviors, which define her as a business owner.
Attendees of the Women Business Owners Organization's National Business Convention will hear from DeKinder-Smith about what makes each Jane type tick, which characteristics and behaviors create success and which ones could use a little improvement.
"I am a woman entrepreneur," says DeKinder-Smith. "As I was growing my own business and reached different stages, I wanted to know what's required to get to the next level of success. Do certain behaviors and attitudes contribute to becoming more successful?"
The answer is, yes. Learn which behaviors and attitudes those are from DeKinder-Smith, the leading expert in the field of researching women in business, and author of the book, "See Jane Succeed: Five Types of Female Entrepreneurs Reveal What it Takes to Win in Business and in Life."
The Jane Out of the Box web site, at http://www.janeoutofthebox.com, offers a free membership, which includes networking and marketing opportunities, key resources and mentorship from successful women in business.
This year's Women Business Owners National Business Convention, "Wild About Business," aims to change the way attendees do business and live their lives. Women business owners will focus on embracing their inner power and joining together with other entrepreneurs from around the country for three days of powerful connections, business insight and business potential. For more information about the convention visit http://www.womenbizowners.org/convention/
Interested in learning more about the five Jane Types? Visit http://www.JaneOutOfTheBox.com
Michele DeKinder-Smith is the founder of Jane out of the Box, an online resource dedicated to the women entrepreneur community. Discover more incredibly useful information for running a small business by joining Jane out of the Box. Offering networking and marketing opportunities, key resources and mentorship from successful women in business, Jane out of the Box is now available as a free membership. Claim yours today at http://www.janeoutofthebox.com
###