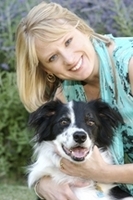 Look. If it was easy then everyone would be doing it
Prescott, AZ (PRWEB) August 27, 2009
Marketing experts, Michele PW (Pariza Wacek) and Lisa Cherney will reveal their million dollar secrets to making big online profits during their free teleclass, Why Won't They Buy? 5 Simple Secrets to Selling Your Expertise Online at noon pacific on Sept 10.
The two are the genius behind some of the Web's most successful entrepreneurs and known for their incredible results. The teleclass is free and especially insightful for entrepreneurs who want to exclusively attract customers they love to work with and create 6-figure launches too. Spaces are limited but still available at http://www.whywonttheybuy.com.
This free call will reveal breakthrough tools to boost Web presence, convert visitors into buyers, and effectively transform any online business to generate more cash with fewer headaches. Highlights will include: The biggest mistake entrepreneurs make when they start selling online and the secret behind those 6-figures launches.
"Look. If it was easy then everyone would be doing it," says Lisa. "But the reality is, it's not easy to build a business and it's not easy to make sales online. But it doesn't have to be this way. We know what it takes to actually succeed on the Internet. Not only because we've worked with hundreds of entrepreneurs and business owners but because we've done it ourselves."
Michele and Lisa will share their secrets to becoming the go-to expert of any field while at the same time increasing your credibility and visibility. They'll demonstrate tactics to become a magnet that attracts the perfect customers while at the same time repels those clients who are difficult, draining and not worth the time.
"We've worked with hundreds of business owners over the years," says Michele. "Some have been hugely successful and others, well, not so successful. In fact, it's gotten to where we can tell in a short conversation if the person we're talking to is poised for success, or failure. We want to set you up for huge success."
"We'll show you exactly what you need to do to present your offer to your customers so they can't wait to do business with you "Don't worry about sounding sales-y, we'll teach you how to create a buying environment that feels authentic and comfortable for your prospects to become your customers. You can't miss this."
Participants will also receive a copy of the recording when they sign up. To register, visit http://www.whywonttheybuy.com.
Lisa Cherney is the Juicy Marketing Expert and Founder of Conscious Marketing, http://www.conciousmarketing.com. Having worked with iconic brands like AT&T, Nissan and Lipton at top advertising agencies, it's not a surprise that even leading marketing and sales experts have turned to Lisa to cut through the hype and get to the heart of what they uniquely bring to the table. She is a highly sought after speaker for top events like Market Your Way to Wealth and Bridging Heart & Marketing as well as leading professional associations. She has shared the stage with experts such as Adam Urbanski, Lisa Sasevich, Matt Bacak, Eric Lofholm, Jill Lublin and Lynn Pierce.
Considered one of the hottest direct response copywriters and marketing consultants in the industry today, Michele PW (Michele Pariza Wacek) Your $Ka-Ching!$ Marketing Strategist, has a reputation for crafting copy and creating online and offline marketing campaigns that get results. She specializes in using Web 2.0 traffic strategies to bring a flood of hungry visitors to Web sites and turning those visitors into actual paying customers. Her client list reads like the Who's Who of Internet Marketing, with names like Mark Victor Hansen, Ali Brown, Alex Mandossian, Melanie Benson Strick and John Assaraf on it. More at http://www.michelepw.com.
###