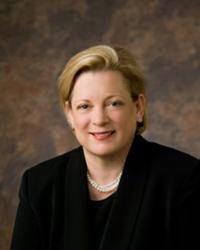 Irvine, CA (PRWEB) November 13, 2012
Michelle Egerer's career in healthcare spans more than 30 years and includes management of startup and turnaround operations, involvement in mergers and acquisitions, and more than 20 years in executive management roles for a variety of behavioral healthcare organizations.
"Michelle Egerer's extensive background brings a unique knowledge of leadership development and entrepreneurial spirit, with a strong focus on finance and operations coupled with a true calling for changing people's lives for the better," explains Silverado President and Chief Executive Officer Loren Shook. "She not only understands the business, but has a genuine passion for serving those with memory care needs."
Egerer's interest and involvement with dementia grew from personal experience with her grandmother's progression through memory loss. She joined Silverado in 2002 as Administrator of Silverado's Memory Care community in Costa Mesa, California, where she received numerous company recognitions including Silverado Community of the Year and Administrator of the Year.
She then continued onto successive roles as Senior Administrator, Regional Administrator and Regional Vice President, where she played an integral role in the startup of Los Angeles and Orange County-area Silverado communities and in the acquisition of Silverado communities from previous providers in other locations.
In addition to her impactful tenure at Silverado, Egerer volunteers on community and state Boards. She currently serves on the Executive Committee of the Board of Directors for the Alzheimer's Association, Orange County Chapter, she is on the Board of the California Assisted Living Association and is active at a national level with the Assisted Living Federation of America.
"We are proud of Michelle's ongoing success with Silverado," continued Shook. "And are grateful for her unwavering commitment to transforming the lives of individuals and families affected by memory loss, and to Silverado associates alike."
About Silverado Senior Living:
Silverado Senior Living, based in Irvine, Calif., currently operates 23 Memory Care Assisted Living communities in California, Arizona, Illinois, Texas, Utah, and Washington. The company also offers home care, care management, and hospice care through its Silverado At Home and Silverado Hospice service lines, for a total of 36 operating locations. Silverado maintains research affiliations with the University of California at Irvine, University of California at Los Angeles; University of Southern California; University of California, San Diego; Stanford University; Baylor College of Medicine (Texas); and the University of Utah; among others.
Silverado's website is http://www.SilveradoSenior.com. A live internet chat line offered through the site and the toll-free phone line 866-522-8125 enable the public to obtain information and assistance with the organization's services and referral to other resources at any time of day or night.