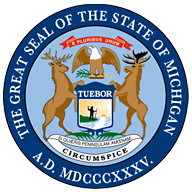 Detroit, MI (PRWEB) April 16, 2013
For residents of Michigan, a new top home security system company has been named. The rankings were created by SecuritySystemReviews.com, a leading third party resource in the home security industry. SecuritySystemReviews.com was created as a free resource for consumers to compare home security systems. The top security system in Michigan underwent a rigorous review process, and scored a perfect five star rating, meaning it scored excellently across all areas of review, including technology and equipment, service and installation, customer service and monitoring, warranties, pricing and contracts. Top systems included in the brand new rankings include FrontPoint security systems, Protect America, ADT security systems, Vivint security systems and Lifeshield Security.
The home security industry has grown in popularity in recent years, with a reported two million home break-ins occurring annually, throughout the United States. As the break-ins have become increasingly violent and dangerous, many homeowners and even renters are opting to take precautions against the dangers of break-ins, in the form of the installation of a home security system. Michigan residents are particularly aware of the dangers of a home break-in, with the city of Flint having the highest number of per capita home break-ins in the country in 2011.
Home security systems have become vital for many residents, and in fact, statistics show that a home with a home security system is 300% less likely to be broken into than a home without a security system. Despite the importance of a home security system, often consumers make a purchasing decision based on security system costs, rather than the quality provided by the company. It's for this reason that SecuritySystemReviews.com developed its unique and innovative systems of reviewing and ranking the best security companies on a state-by-state basis.
Each of the reviews conducted by Security System Reviews is done in a secret shopper format, to allow the reviewers to experience the actual treatment a customer receives from a given company. The reviews are conducted by security specialists from the website, as well as team members from the state of Michigan, to ensure that all information provided by the site is relevant to the specific security needs of the state's residents. After conducting the reviews, all team members convene to vote on the rankings for the best companies and the subsequent runners-up.
In addition to providing reviews and rankings, site visitors can also access a number of other valuable security industry-related resources, including the names of the best cellular security system and DIY security system, coupons, discounts, access to instant quotes, and industry news and tips.
Michigan residents can now visit SecuritySystemReviews.com to find the name of the best home security company in the state, as well as the other top companies. Additionally, site visitors can also access to accompanying reviews used in the creation of the brand new rankings.