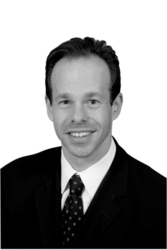 Southfield, MI (PRWEB) March 29, 2009
Steven M. Gursten, partner of Southfield-based Michigan Auto Law (Gursten, Koltonow, Gursten, Christensen and Raitt, PC), has been honored by Michigan Lawyers Weekly among the state's top 25 attorneys as a Leader in the Law.
Out of more than 40,000 Michigan lawyers, Gursten was chosen for his continuing efforts to force unsafe trucking companies to comply with mandatory safety rules and regulations. He was also recognized for receiving both the top 2008 Michigan settlement (a truck accident wrongful death case, docket no. 07-719459-NI) and auto negligence jury verdict (a pedestrian in an auto accident, docket no. 07-937-NI) according to a year-end verdicts and settlements report by Michigan Lawyers Weekly.
Michigan Lawyers Weekly stated, ''To be leaders, (the Leaders in the Law) must show that they are using their intellectual gifts not merely to succeed by winning, but also to improve lives by advancing a cause… And, in advancing that cause, true leaders do not employ smart strategies; they also practice with integrity, with honor, with respect for others…''
Regarding his work to increase trucking safety compliance, Gursten notes that as Michigan has no bad faith law or punitive damages, there's little deterrent for truck companies and unfit truck drivers that knowingly break the law and put profits over safety.
Gursten serves on the board of governors representing the state of Michigan for the Association of Interstate Trucking Lawyers of America and is immediate past president of the American Association for Justice Interstate Truck Litigation Group. In this capacity, he has volunteered countless hours working on legislative changes to make trucking companies safer. This job is often frustrated by the previous Bush administration's attempt to loosen regulations on trucking companies, he said, adding the work isn't wasted, as President Obama reversed three Bush Administration truck regulations during his first week in office.
Gursten also dedicates hundreds of hours organizing, speaking and moderating seminars across the country, aimed at educating lawyers helping people injured in truck accidents. In Michigan, he's highlighting the dangers nearly 1,100 unsafe trucking companies with fleets that have service violations. He sent a FOIA request to the Federal Motor Carrier Safety Administration to find information on each of these truck companies.
Gursten spends so much time educating other lawyers on how to handle truck accident cases, because he believes that truck accident lawyers play a crucial role in forcing trucking companies to pay more attention to public safety.
"In a state with limited financial resources for trucking safety compliance and following eight years of lax federal enforcement, sometimes it's only the truck accident lawyers and the threat of lawsuits that push insurance companies and unsafe trucking companies to reform dangerous policies," he said.
Gursten is recognized as one of the nation's top experts in serious truck accident injury cases. He is available for comment on news stories about truck accidents, and Michigan auto accident law. For more information, visit his personal injury lawyer blog.
The group of elite Michigan Lawyers Weekly Leaders in the Law also includes Wayne County Prosecutor Kym Worthy, former Detroit mayor Dennis Archer, director of the Michigan State Appellate Defender Office James Neuhard and Norman Fell, founder of the Cooley Law School Innocence Project.
In 2005, Gursten was named a Michigan Lawyers Weekly "Lawyer of the Year."
About Michigan Auto Law: Michigan Auto Law is a third-generation law firm with 16 lawyers specializing in helping people who have been seriously injured or killed in car accidents, truck accidents and motorcycle accidents throughout the state. The law firm is headquartered in Southfield at 26555 Evergreen Road, Suite 1530, with offices in Detroit, Ann Arbor, Grand Rapids and Sterling Heights. Call (800)777-0028.
Contact:
Natalie Marie Lombardo
Gursten, Koltonow, Gursten, Christensen and Raitt, PC
26555 Evergreen Road, Suite 1530
Southfield, MI 48076
Office: (248) 353-7575
http://www.michiganautolaw.com
###