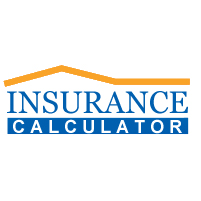 New York. NY (PRWEB) November 30, 2012
Insurance Calculator Inc., America's leading auto insurance provider, publishes a new auto insurance guide for consumers in Michigan - one of the most expensive states on auto insurance. Individuals who wish to drive on the road within the state can use the guide as a good reference on the rules and regulations on auto insurance set by the state's Secretary of State.
"Whether if you plan to drive a car, ride a motorcycle, or operate a commercial vehicle, the guide contains all the critical information you need to know in order to become licensed and insured according to the requirements set by state officials," said Stephanie Vettaikam, VP of Marketing of Insurance Calculator Inc.
The state of Michigan requires every driver to carry a minimum liability coverage of 20/40/10. Insurance Calculator Inc. partners with many auto insurance companies and independent providers in Michigan and offers state-wide service coverage on many types of auto insurance products.
"If you are already licensed, we can help you save more on auto insurance by providing you with as much opportunities to compare as possible," said Stephanie. "Even if you are already insured, many of our providers offer exclusive switch-and-save discounts that may help you save more in the long run."