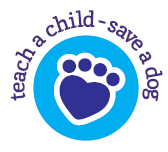 The number of bites to children is atrociously high and can easily be reduced through education. The 'Be a Tree' program aims to provide this education.
Southeast Michigan (PRWEB) May 21, 2013
The Family Puppy, a leading Southeast Michigan pet store, will participate with Doggone Safe in the International Dog Bite Prevention Challenge. It challenges its presenters to visit schools and educate 50,000 children about dog safety during the months of Mar-May. So far 52 presenters have pledged to educate over 30,000 children in six countries, six Canadian provinces and twenty four US states.
Experts agree that dog bites are preventable through education. Many kids are bitten by a dog and most often by their own dog or another dog known to the child. "The number of bites to children is atrociously high and can easily be reduced through education. The 'Be a Tree' program aims to provide this education," said Teresa Lewin, Vice President and CoFounder of Doggone Safe.
Children must learn to recognize the difference between a happy dog and an anxious dog that might bite, as well as what to do if a strange dog approaches. Children to stand still, fold their 'branches' (hands folded in front), watch their 'roots' grow (look at your feet) and count in their head until help comes or the dog goes away. One mother told Doggone Safe, "My 3-year old daughter was standing in the tree pose as well as she could, shivering while being surrounded by two dogs barking and growling at her. We would like to thank you for teaching our daughter. We are convinced that it saved her life." Another child said, "I learned a lot from that presentation, it was very interesting. I told my Mom about it and she was amazed...I saw this mean dog one day and I did the tree."
John and Debbie Stottele of The Family Puppy are presenters of the 'Be a Tree' dog bite prevention program for school children. The program is delivered by Doggone Safe presenters, veterinary technicians, dog trainers, dog behaviorists, public health nurses, emergency medical services personnel, animal control officers, police officers, teachers and humane educators. Presenters use a teacher kit which contains large format photographs showing dog body language signs and activities to teach the children (and parents if present) safety around dogs. Program sponsors can purchase supplementary branded learning materials such as coloring books, paint sheets, a story book, a poster, stickers, bookmarks and fridge magnets. Over 700,000 children worldwide have experienced the 'Be a Tree' presentation since 2004. Through the International Dog Bite Prevention Challenge, Doggone Safe aims to increase this number significantly.
"I love 'Be a Tree' and 'Be a Rock'. It's the best of its kind. This information has to get out there," said Jean Donaldson, Internationally recognized dog behavior expert, award-winning author and director of the Academy for Dog Trainers.
"We have presented 'Be a Tree' to many scouting, school and church groups. This information is well received by children and adults of all ages and is a great way to educate children, thereby reducing needless dog bites and possible relinquishment of the family dog to shelters. It is also a great course teaching dog body language for occupational dog bite prevention," said John Stottele, owner of The Family Puppy
About The Family Puppy
The Family Puppy, the premier pet store in S.E. Michigan, is dedicated to dog bite prevention through education using 'Be a Tree' for school-aged children and adults. For more information about the Challenge, to become a sponsor or to talk about a presentation for your school or community group, contact John Stottele directly via email at Info(at)thefamilypuppy(dot)com or call (248) 802-7650.