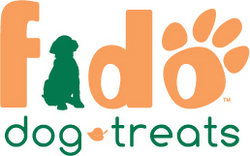 I've lived in Michigan since birth, and I don't have any plans to move; however, if at some point it made compelling financial sense to locate our business to another state, I would move -- it's a simple business decision
Jackson, Mich. (Vocus) September 3, 2009
While many Michigan-based businesses and commerce promoting organizations are focusing their advertising budgets and resources on "Buy Local" campaigns, some companies and entrepreneurs are actively pursuing out-of-state customers through e-commerce business models. Two college suite-mates who graduated together from Western Michigan University in the late 1990s recently launched an e-commerce company retailing a broad selection of natural and healthful dog treats -- FidoDogTreats.com
FidoDogTreats.com, co-owned by Philip C. Curtis of Jackson, Michigan, has been under development for nearly six months and is now nearing a full-scale launch to the public. Mr. Curtis is an immigration attorney and also owns and operates HolidayLEDs.com, another Michigan-based e-commerce company specializing in the sale of energy-efficient LED Christmas lighting.
"I think at this point there aren't many people in the State of Michigan who still believe our economy can survive and grow through the sale and manufacture of automobiles alone," said Philip Curtis. "Detroit will always be the Motor City, but in order to survive and compete, Michigan businesses need to diversify their offerings and seek out new markets," he continued. While many business development campaigns for Michigan are promoting renewable energy and other emerging economic sectors, Curtis's business model is simple: sell traditional products and provide excellent customer service through an online retail outlet. The WMU and Boalt Hall grad is betting that the recent growth trends in e-commerce retail sales will continue. According to Forrester Research, the U.S. online retail market reached $175 billion in 2007 and is expected to reach $335 billion by 2012. E-commerce retail has seen continuous year-over-year double digit growth despite the faltering national economy. Many people believe that this is due to retail sales shifting away from brick-and-mortar stores toward online purchases. There is also a belief that the typical online shopper is better employed and less sensitive to adverse local economic conditions than the average consumer.
"I think Michigan is in a unique position to reinvent itself as the premier location for e-commerce companies," said Curtis, co-owner of FidoDogTreats.com and president of HolidayLEDs.com. "Michigan's geographic location is strategic for shipping to both coasts with easy access to the interstate highway system and to efficient airline service, and the state currently offers very low cost real estate opportunities with easy reach to a highly skilled labor force," Curtis explained. "If our Governor and legislators really made it a priority to attract new businesses in the e-commerce industry with tax breaks and other incentives, it could be a real boon for the state," Curtis concluded. Despite the relative success of HolidayLEDs.com and his optimism for FidoDogTreats.com, Curtis isn't excited about the business environment in Michigan.
"From a tax standpoint, Michigan is really a terrible place to be a small business," said Curtis. "There are many states that don't have any small business tax, income tax, sales tax or other taxes that impair our ability to do business in Michigan," Curtis explained. "Michigan needs to restructure its tax system if it wants to seriously compete with other states for new business," said Curtis. This is especially true for e-commerce companies which, unlike traditional retailers, are not tied to a particular brick-and-mortar location. "I've lived in Michigan since birth, and I don't have any plans to move; however, if at some point it made compelling financial sense to locate our business to another state, I would move -- it's a simple business decision," Curtis explained.
Many states are considering revising their sales tax laws to require out-of-state e-commerce companies to collect sales tax for sales made to out-of-state residents. Typically, e-commerce retailers only have to collect and pay sales tax on sales made to residents in the state or states in which the retailer is physically located. New York recently passed such a law to collect sales tax from NY based e-commerce companies regardless of an individual customer's state of residency. Amazon.com challenged the law in court without success. Furthermore, Amazon.com, Overstock.com and other large e-commerce companies have severed ties with any affiliates whose businesses are located in states with similar tax statutes already on the books. Rhode Island, Hawaii and North Carolina have already been black-listed by Amazon, Overstock and diamond retailer Blue Nile. "Some states may win in the short term with this tax strategy, but in the long run most of the successful e-commerce companies will just relocate to those progressive states that have the most business friendly tax environment," Curtis commented. "Most large businesses are incorporated in either Delaware or Nevada, and this is because those states have adopted laws that are favorable to corporations," Curtis explained. "The same thing will happen with e-commerce. Michigan can choose to be a Nevada or a Delaware, or it can realize a short up-tick in tax revenue before e-commerce businesses catch on and flee the state."
Contact: Philip C. Curtis
Phone: 517-745-1217
Web: http://www.fidodogtreats.com
###