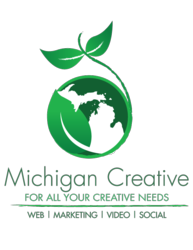 We wanted to provide local companies affordable and high quality video packages.
East Lansing, MIchigan. (PRWEB) September 27, 2012
Marketing Company Offers Video Production Packages
Michigan Creative video offers a great set of video packages for small businesses.
Brian Town, CEO of Michigan Creative, and his team have a sincere love for this state just by reading the credo on their website, "We believe in Michigan and know that the spirit of the community and its businesses will drive our local and state economies to new heights."
Town has over twenty years experience in video production, and is an Apple certified trainer. They also offer marketing plans that include various social media accounts, search engine optimization, web design, and photography. Michigan Creative makes it a point to practice what they preach, using social media for their own marketing as well.
Michigan Creative Video, a division of Michigan Created, offers low cost video production to Michigan Businesses. "We wanted to provide local companies affordable and high quality video packages that they can use on their web sites and social media pages." Town said.
Michigan Creative is moving forward swiftly. As they take on more Michigan-based clients, they are added four interns to their staff this summer. These interns will monitor their social networking sites, write articles, produce and edit video work, maintain their websites and manage new clients.
Their eagerness to expand their clientele and help the Michigan economy makes this a company to watch in the next few years. They have plans to move to a larger location and take on more employees committed to their goal. They also understand the need for well trained and happy employees and will strive to make their staff leaders in the area.
###
If you would like more information about Michigan Creative, contact Brian Town at brian(at)michigancreative(dot)com, call 517.899.4533, find them on any of their social networking sites, or on the web at http://www.lansingmarketinggroup.com