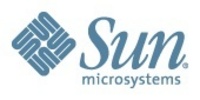 The Network is the Computer
MENLO PARK, Calif. (PRWEB) September 3, 2008
Innovation Insider is a show on BlogTalkRadio from Sun Microsystems that features discussions with industry innovators on a variety of topics.
When:
12:30-1:30 p.m. PDT, Thursday, September 4
Where:
Visit http://www.blogtalkradio.com/stations/sunradio/innovationinsider, dial in number for questions: (646) 478-3261.
Podcasts will be posted here after every show: http://www.blogtalkradio.com/stations/sunradio/featured.aspx
About Marten Mickos:
Senior Vice President, Database Group, Sun Microsystems
Marten Mickos oversees the database group within Sun's Software division. He joined Sun in 2008 through its acquisition of MySQL AB. As CEO of MySQL for seven years, Mickos helped grow that company from a start-up to the second-largest independent vendor of open source software in the world. Prior to MySQL, Mickos held multi-national CEO and senior executive positions in his native Finland. He holds a M.Sc. in technical physics from Helsinki University of Technology.
About Sun Microsystems, Inc.
Sun Microsystems develops the technologies that power the global marketplace. Guided by a singular vision -- "The Network is the Computer" -- Sun drives network participation through shared innovation, community development and open source leadership. Sun can be found in more than 100 countries and on the Web at http://sun.com.