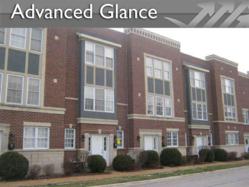 Real Estate auctions help buyers find properties that best suit their needs, all while saving the greatest amount time and money.
Green Bay, WI (PRWEB) September 26, 2012
Websites that auction off Real Estate property online provide buyers with access to wide selections and great deals. Instead of using a real estate agent to buy a next home, potential buyers should consider the advantages of bidding for residential or commercial properties on an auction site, such as Micoley.com. Potential buyers could find that you get substantially more for your money, in a shorter amount of time. Micoley.com's fully trained staff is ready to help new or experienced buyers every step of the way through the Real Estate auction process.
1. SAVE MONEY - Real Estate auctions can help you buy properties at considerably lower prices.
That's an important consideration when deciding the budget for a new real estate purchase. Bidding on property through an online auction gives the purchaser more buying power, because they are able to decide what each property is worth. Instead of paying the asking price out right, bidders are able to make a bid that feels comfortable, which helps save tens of thousands of dollars. If someone is out-bid, the runner up is still eligible to become the back-up bidder. During Micoley.com's November 10th auction event, potential buyers have access to properties that pose great deals, considerably lower than traditional Real Estate values. Through their online auction process bidders are able to see the traditional list price prior to bidding, which shows them the massive deals on each specific property.
2. SAVE TIME - Buying Real Estate through an auction can save buyers considerable time.
An auction creates the greatest exposure in the shortest period of time in comparison to traditional Real Estate techniques. The average listing time is much shorter than that of traditional Real Estate and is as easy as sitting at a computer in the comfort of one's own home, looking through properties available across the entire United States. Real Estate auctions make it easy to find and purchase Real Estate, all while helping buyers complete "Due Diligence." Even though it is easier and faster, potential buyers must make sure to gain all the property knowledge that is necessary to make the correct purchase. Micoley.com provides the customer service necessary to help all bidders become familiar with the auction process and specific properties available.
3. MORE OPTIONS - Online Real Estate auctions give buyers more options with custom searches.
When using a Real Estate agent, buyers may only get to see the local listings that the agent is promoting, which might lead to spending hours, days, or even weeks looking at properties that may not really be of interest or suit the buyers needs. A Real Estate auction, however, gives access to a wider range of property types and locations. Buyers are able to explore properties that best suit their direct needs and finances. Another great aspect to working with an auction firm, is the ability to set up property showings or attend open houses of the properties, just as one would through traditional Real Estate. Micoley.com's new website features many great search options. Interested bidders are able to search by price range, property type, location, and even by square footage or bedrooms and bathrooms, and if any questions arise, are able to contact a Micoley agent who is ready to answer all questions.
4. GREAT DEALS - Get great deals on all types of properties from Residential to Commercial.
Buying a house, commercial property, multi-family complex, or vacant land can be costly. Savvy buyers can use online auctions to get great deals on properties they could not afford otherwise. Auction sites like Micoley.com have properties that may have been taken by the IRS, are bank owned foreclosures, were seized by law enforcement, or are private sellers; all seeking to sell their property in the shortest amount of time, resulting in great selling values.
To experience the difference of an exciting Real Estate auction, Micoley.com is hosting a live an online auction event Saturday, November 10th at the Best Western O'Hare Airport in Chicago, Illinois. Registration is at 12:00 PM (noon), with the live event taking place at 1:00 PM central time. Online bidding is also available at Micoley.com now until the auction date on over 70 commercial, residential, condo, vacant land, mixed use, and multi-family properties. Properties are located across the Mid-West and South Eastern United States. All properties are priced at ready-to-sell values with some properties even selling "Absolute," which means they hold no minimum bids. Properties are expected to sell prior to the auction date. Parties interested in bidding can obtain more property information, register, and bid all online at Micoley.com or contact an agent toll free at 1-866-378-2382.
Micoley.com, located in Green Bay, WI, is a real estate marketing firm specializing in bank-owned properties throughout the United States. Their unique approach to real estate sales is executed through customized marketing programs and project focused auction plans, customized for each of their unique clients. Be sure to visit their website for future Auctions and Sales Event information, as inventory changes daily.