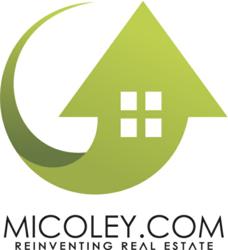 Green Bay, WI (PRWEB) December 21, 2012
After three or four years of a real estate slump, there are signs of a comeback, including in the commercial market. According to the National Association of Realtors® most recent quarterly Commercial Real Estate forecast, most of the major Commercial Real Estate sectors are showing gradually improving fundamentals and are easily absorbing the relatively small amount of new space that is coming online; with a full recovery already in the Multifamily market.
The economy is expected to grow 2.5 percent in 2013 and with modest job creation, the demand for Commercial space will gradually rise. Additionally, vacancy rates over the next four quarters are forecast to decline up to 1.0 percent in all Commercial market subcategories.
With prices and interest rates low, and lending less tight than it has been in the past, now is the perfect time to invest in Real Estate as a second source of income. For those seasoned investors, now is a great time to add properties to portfolios. But, changing market conditions have also required that people in the business adapt to those changing - which is why Real Estate auctions are increasingly becoming more popular.
Micoley.com Online Real Estate Auctions is helping to ease the buying process for the commercial market through their unique online bidding platform. With upcoming auctions featuring many commercial properties at values much lower than the traditional market list price, investors and buyers are able to search and find properties all over the nation.
"Micoley.com has been working to perfect the online Real Estate purchase. The number of online sales has been growing at a rapid pace over the last five years and does not seem to have an end in sight," said Wade T. Micoley, president. "Much like retail sales, car sales and other consumer goods, online sales are becoming a normal way to purchase Real Estate. Just in the last couple of years, holiday sales for retail were surpassed by Internet sales. It's convenient, safe and an enjoyable way to shop."
It's important for first-time investors to know which type of property best suits their financial situation and strategy before making an offer on a property. One person may want to be a Residential Landlord, while another might be more interested in other kinds of Commercial Real Estate - properties such as office building, strip malls, or even land development. Many investors still "flip" properties: Buy them, fix them up and sell them for a quick profit.
No matter what kind of investment property a person is seeking, Micoley.com is a leader in Online Real Estate auction and currently offers an exceptionally high number of Commercial properties, all priced to sell, as well as a wide variety of other properties. Photos, property details and additional information about their listings are available online at http://www.micoley.com. Along with up-to-date property listings, the site features upcoming auctions and sales events, and the ability to register to place a bid, make an offer, obtain additional information, or sign up for email updates.
For those new to online bidding, Micoley.com's fully trained staff of Auction Professionals are available to educate and answer all questions. Simply visit http://www.micoley.com to "live chat" with an Auction Professional or call 1-866-378-2382.
Micoley.com, located in Green Bay, WI, is a Real Estate marketing firm specializing in bank-owned properties throughout the United States. Their unique approach to Real Estate sales is executed through customized marketing programs and project focused auction plans, customized for each of their unique clients. Be sure to visit their website for future Auction and Sales Event information, as inventory changes daily.