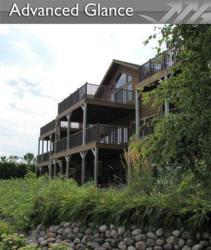 Green Bay, WI (PRWEB) January 10, 2013
Now until January 19, 2013, 2PM, CST, Micoley.com is ringing in the New Year with their online Real Estate auction featuring many properties at outstanding values. Micoley.com's transformative vision towards the Real Estate industry puts the Power in the Buyer's hands. With their unique marketing of properties, the buyer is able to set the price that they are willing to pay for a property.
Over sixty commercial, condo, and residential properties, along with vacant land parcels are up for auction during this sale. These properties are located in Illinois, Michigan, Minnesota, Ohio, South Dakota, and Wisconsin. In Valley Springs, South Dakota, just outside the Minnesota boarder and within minutes of Sioux Falls, twenty-five lots are up for auction. Perfect for building a first home, all lots are available at over fifty percent (50%) off their original list price! If vacant lots are what you're after, but South Dakota won't do the trick, Micoley.com is also offering vacant lots in Northern Illinois, Northern Minnesota, and Central and Northern Wisconsin.
"This is a buyer's market, and the buyers truly appreciate the open, honest and upfront pricing approach we provide for them," states Wade. T. Micoley, president & CEO of the firm. "Working with financial institutions and motivated sellers has allowed us to bring buyers the best deals in Real Estate, nationwide," he also states.
If you are in the market for a condo, Micoley.com's auction event has those covered too. Capron, IL has three condos in the same four-unit building up for auction. Each unit is over 1,000 square feet with two bedrooms and two bathrooms, and asking for an opening bid of only $60,000 for all three units together. Sturgeon Bay, WI also has a few condos up for auction; both condos have water views and are listed well below their traditional list prices. Now is the perfect time to buy vacation property in the world renowned Door County. Door County offers many local attractions, such as boating, hiking, unique gift shops, wineries, orchards, and miles of beaches along the Door Peninsula.
This auction also features many commercial businesses, from retail to restaurant and even a pub and a car wash. Perry, Michigan features an occupied multi-tenant building with a car wash; a great opportunity for income! Central Ohio offers a Turn-Key bowling alley that poses great potential with its inclusion of all bowling equipment, transferable liquor license, snack bar, shop area, restrooms and more!
Northeastern Wisconsin also features for auction, a former gourmet Italian restaurant right along Hwy 41 in Neenah, and a great retail store located in the Country Walk Shops in Sister Bay, a local tourist spot. Single family homes located in Oconto, Shawano, and Neenah, WI, are also available for purchase during this auction.
All of these properties and more are included in the January 19th auction, with online bidding available now at http://www.micoley.com. All bidding will begin to close at 2:00PM CST on January 19th. Many of the properties available are more than 50% lower than their list price and may sell prior to the auction date. For more information about this auction or upcoming auctions, to register or bid, contact Micoley.com at 1-866-378-2382 or visit http://www.micoley.com to "Live Chat" with an Auction Professional today.
Micoley.com, located in Green Bay, WI, is a Real Estate marketing firm specializing in bank-owned properties throughout the United States. Their unique approach to Real Estate sales is executed through customized marketing programs and project focused auction plans, customized for each of their unique clients. Be sure to visit their website for further Auctions and Sales Event information, as inventory changes daily.