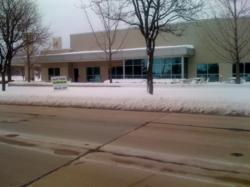 Now is the perfect time to purchase vacant land for development in the spring.
Green Bay, WI (PRWEB) March 12, 2013
Once again, Micoley.com is hosting their monthly Real Estate auction with unbelievably low prices. Running now until March 23, the auction features over 40 properties in the Midwest region, specifically in Illinois, Michigan, Minnesota, Ohio and Wisconsin. The portfolio showcases properties including a bowling alley, commercial, former restaurants, industrial, manufacturing, mixed-use, retail strip mall and residential, including single-family residences and condominiums. There are also several pieces of vacant land available for commercial, multi-family and residential use, depending on the lot, including some waterfront properties with spectacular views. Some properties are even selling "absolute," which means there is no minimum bid required.
Consider, for example, a waterfront property with a beautiful view, located at 200 Cliffside Drive in Lake Delton, WI. This property is a wooded cul-de-sac lot with privacy and serenity. This lot is in the "Spring Brook Falls" section of the Spring Brook development and features .39 acres in the form of a pie shape. Spring Brook Development is a private community. Association dues are only $500 per year for road plowing, maintenance and much more. When you live in Spring Brook you also have the option for a Spring Brook facilities and the Nine Hole Golf Course membership. Facility amenities include a fitness studio, indoor & outdoor pools, kids' pools, whirlpools & a tanning bed. There is also a 7-acre fishing lake, cross country ski trails & snowmobile trails. This is all available at an opening bid of only $2,500, which is over eighty percent off the original list price.
Like all other land auction property being offered, these properties are ready to be purchased, just in time for development and building in the spring. Now is the perfect time to buy vacant land, whether it be for personal or investment use.
If you're looking to invest in or occupy commercial real estate, how about a large industrial manufacturing/warehouse/office building in Milwaukee, WI? Great for multiple tenants or a corporate headquarters facility, the 54,365 Sq. Ft. building features 18,125 Sq. Ft. of office space, 18,416 Sq. Ft. of mezzanine space, 2 elevators, a sprinkler system & 9 overhead doors which serve four drive-through truck bays, all available on a large 2.44 acre site with plenty of parking in the on-site paved parking lot. At over sixty percent off the original list price, this property is available for purchase with an opening bid of $895,000.
There are many other great properties included in this event. A bowling alley is available for purchase in Wellston, OH, a car wash in Perry, MI, 4.55 acres of beautiful lakefront land in Washington Island, WI, an upscale retail strip mall in Kimberly, WI, newly built condominiums in Capron, IL, a former well-known restaurant in Rockford, IL and many many more, all with opening bids well below list prices!
Suggested opening bids vary as greatly as the properties, however all prices are very attractive and are structured to sell. Bidding on all properties is available online, now until the auction date on Saturday, March 23. Bidding will begin to close at 4PM CT, so make sure to check out all that are available. The convenience, ease of bidding and attractive pricing of this Real Estate auction are expected to attract bidders & investors from across the country.
Photos, property details & additional information about the listings in this auction can be found by going to micoley.com. For those new to online bidding, Micoley.com's trained staff of Auction Professionals are available to answer all questions and to educate and assist those new to the auction experience. Simply visit micoley.com to "live chat" with an Auction Professional or call 866-378-2382.
Micoley.com, an affiliation with W.M. Enterprises, Inc., located in Green Bay, WI, is a Real Estate marketing firm specializing in bank-owned properties throughout the United States. Their unique approach to Real Estate sales is executed through customized marketing programs and project focused auction plans, customized for each of their unique clients. Be sure to visit their website for future Auction and Sales Event information, as inventory changes daily.