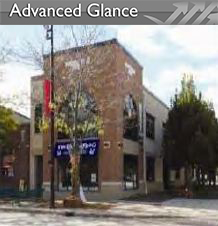 With the Real Estate industry on the rise, purchasing foreclosed properties pose great deals to every buyer.
Green Bay, WI (PRWEB) October 11, 2012
Virtually anywhere in the country, foreclosed homes can be found - and this is of great benefit to buyers of all types. From first home buyers to experienced investors, purchasing foreclosed properties can pose many great benefits. According to RealtyTrac, there are currently 1,494,293 foreclosure homes in the United States as of August 2012. The top 10 states include California with 40,200 homes in foreclosure; followed by Florida, Illinois, Georgia, Ohio, Texas, Arizona, Michigan, Pennsylvania, and Washington. The Real Estate and housing market crash was undoubtedly bad news for the majority of homeowners, but with housing prices starting to move in a positive direction, both sellers and buyers are able to make great deals.
One major benefit to buying a foreclosed home or property is that they often sell for far less than the normal market price, which can result in massive savings for any buyer. Since many properties have been in foreclosure for an extended period of time or property owners are seeking to sell their homes quickly, owners are taking a new route to selling their properties through online auctions, such as Micoley.com. With online auction firms, properties are selling faster and many are only listed for a few months. And, with so many foreclosed homes still on the market, priced ready to sell, now is the best time to purchase property.
Both Buyers and Sellers are benefiting from using online Real Estate auction firms such as Micoley.com. Owners are able to set their minimum bid price or reserve, and interested parties are able to determine what price point they view the property to be worth. This new wave of Real Estate is allowing for both sellers and buyers to determine the values. Micoley.com has properties listed for auction all across the United States. This enables the buyer to maximize their search for the perfect home, business, or other investment property. Another advantage is that the sellers may also be more likely to remodel or repair the property in foreclosure to sell it much faster.
Yes, purchasing foreclosed properties is a great way to get the best deal for your money, but interested parties must also make sure to do their due diligence when purchasing a foreclosed property. According to Wade T. Micoley, President of the Micoley Company, "You should thoroughly investigate your investment before you go through with the purchase. You should always do your homework. Although it may be tempting to purchase a property without taking time to dig into it, it is not recommended." Online auction firms such as Micoley.com have all the resources necessary to complete one's due diligence, including a fully trained staff to help buyers through every step of the auction process. Completing one's due diligence includes reading property contracts in full, visiting the property if possible, acquiring rental history if the property is a multi-family unit, and obtaining a full understanding of the geographic area the property is located in.
Micoley.com will be featuring many foreclosed properties in their upcoming auctions. On October 13th and November 10th, Micoley.com will be featuring over 100 properties available for bidding. Properties are located throughout the MidWest and SouthEastern United States. Available property types include many commercial, condo, land, and residential properties; along with multi-family and mixed-use properties. The October 13th Auction Event is online only and the November 10th Auction Event is both online and live. The live event will be held at the Best Western O'Hare Airport Chicago, Illinois. Registration begins at 12:00 PM (noon) and the live event will take place at 1:00 PM CST. Some properties will be selling "absolute," which means there is no minimum bid required to purchase the property.
Online bidding is available for both auctions now at Micoley.com All interested parties should visit the website to register, obtain all property information, and bid. Properties may sell prior to the auction date, so all parties should check often for new listings. For further assistance, visit Micoley.com to "live chat" with an Auction Professional or call 866-378-2382.
Micoley.com, located in Green Bay, WI, is a Real Estate marketing firm specializing in bank-owned properties throughout the United States. Their unique approach to Real Estate sales is executed through customized marketing programs and project focused auction plans, customized for each of their unique clients. Be sure to visit their website for future Auctions and Sales Event information as inventory changes daily.