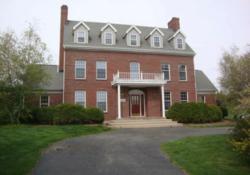 Green Bay, WI (PRWEB) May 16, 2013
Over 100 properties will be heading to the auction block during Micoley.com's Great Midwest Real Estate Event on July 27, 2013, but there is no time like the present to start bidding on these tremendous deals. Properties ranging from vacant land and single family homes to multi-family properties, commercial listings and even retail centers and restaurants are available in many Midwest states including Illinois, Indiana, Michigan, Minnesota & Wisconsin, with additional properties added daily. All properties are listed with low opening bids, and each one is priced to sell quickly. And sell quickly they will; in fact some have already sold prior to auction.
People may not realize this, but in a Real Estate auction, a buyer does not have to wait until the auction day to purchase a property. The reality is that buyers can often obtain better deals if they negotiate prior to the auction date. If the seller agrees to the price the buyer is willing to pay, the property can sell prior to the auction.
At Micoley.com, 92% of buyers make an offer in the last five days leading up to the auction or on the auction day itself, creating heavy competition which raises the final sale price. Buyers can avoid the uncertainty of unbridled competition the earlier they make an offer. Making an offer as soon as they are ready, gives them increased leverage, decreased competition and strengthens their position with the seller. For buyers that are unsure of how the process of purchasing prior to auction works, Micoley.com offers a dedicated support team and more information can be obtained on there website here: http://www.micoley.com/how-to/purchase-prior-auction. On Micoley.com, buyers can view all properties available and learn just how easy it is to purchase Real Estate prior to an online auction.
"Typically, any seller that chooses this method of sale, has a high motivation to sell. With that, comes great deals for the buyer," said Wade T. Micoley, President. "Although it's easy, all buyers must still complete their due diligence for every property they are interested in. All buyers should download and read all available property documents and do on-site inspections to ensure they are aware of the property condition."
Buyers interested in viewing the properties up for auction during the July 27th auction can visit Micoley.com's website here: http://auctions.micoley.com/view-auctions/catalog/id/50/. Photos, property details and additional information about their listings are available on their website, along with opportunities to register and place a bid or sign up for exclusive property email updates.
For those new to online bidding, Micoley.com's fully trained staff of auction professionals are available to answer all questions and educate those who are seeking more information. Simply visit http://www.micoley.com to "live chat" with an auction professional or call 1-866-378-2382.
Micoley.com, located in Green Bay, WI, is a Real Estate marketing firm specializing in bank-owned properties throughout the United States. Their unique approach to Real Estate sales is executed through customized marketing programs and project focused auction plans, customized for each of their unique clients. Be sure to visit their website for future Auctions and Sales Event information, as inventory changes daily.