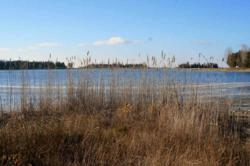 Door County - WI (PRWEB) June 12, 2013
Located in beautiful Door County, WI, two breathtaking waterfront lots on Washington Island will be up for auction later this month by Real Estate auction firm Micoley.com. Bids can be placed online now until the auction event on Saturday, June 22, 2013.
This prime vacation parcel includes 4.55 acres of wooded land and approximately 650 feet of water frontage on the beautiful Figenschau Harbor. It's an ideal location for residential, commercial and recreational development! "The peaceful and wooded parcel has two lots that would be perfect for a cottage or home, bed and breakfast, or even a local store or restaurant," according to Wade T. Micoley, President of Micoley.com.
Ride the ferry from the mainland, and take in spectacular views of the bluffs and rocky shores to Washington Island, the largest of Door County's 34 islands. It's the only island community with a year round resident population and its' own economy. Visitors from around the world and residents enjoy the four season outdoor recreation. The Island also offers museums, an airport, galleries, a golf course and full service marinas. Washington Island is truly a pleasure lover's dream come true.
"The minute you step off the boat you realize the pace is slower, your surroundings are wonderfully rural, nature is close and personal, the speed limit is 45 mph max and you realize you have arrived in a place of peace and tranquility," stated Ed Fenendael, a local artist and bed & breakfast owner.
The list price is $350,000 with an opening bid of $150,000. Interested buyers are not required to be on site, as bidding will take place online at: http://auctions.micoley.com/view-auctions/catalog/id/49/lot/60. Online bidding ends June 22nd at 2:00PM CT. All property photos, details and additional information on how to register and place a bid can be found by going to http://www.micoley.com.
In addition to this property, Micoley.com will also feature over 100 properties up for auction later this summer, on July 27th. Each one is priced to sell quickly with opening bids well below list prices. All properties may be purchased prior to auction.
It is highly recommended that all bidders conduct their due diligence of obtaining all property information and visiting the property in person, if possible. For those new to the auction process, Micoley.com's fully trained staff is available to answer all questions. Visit Micoley.com to "live chat" with an Auction Professional or call 1-866-378-2382.
Micoley.com, located in Green Bay, WI, is a Real Estate marketing firm specializing in bank-owned properties throughout the United States. Their unique approach to Real Estate sales is executed through customized programs and project focused auction plans, customized for each of their unique clients. Be sure to visit their website for further Auctions, as properties are added daily. Registered Wisconsin Auctioneer Chad Micoley #2597-052.