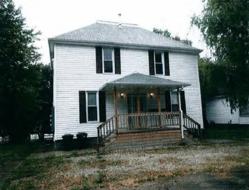 Kewanee, IL (PRWEB) June 26, 2013
Located in Henry County in Northwest Illinois, 20 residential and multi-family properties nestled in the small hometown community of Kewanee will be up for auction later next month by online Real Estate auction firm Micoley.com. Bids can be placed online now until the auction event on Saturday, July 27, 2013.
Enjoy the benefits of small-town living with safe and casual strolls along tree-lined streets and welcoming neighbors. Kewanee, rich with heritage offers many different types of parks and a variety of activities such as boating, camping, hunting, fishing, playgrounds, baseball fields and much more. Kewanee is located an equal distance from the Peoria and Quad Cities metro area and is near interstate access. The community offers a high quality of life at a very reasonable cost.
"All of these properties are a perfect purchase for investors interested in potential rental properties. Home sizes range from 1 bedroom to 5 bedrooms and multi-family homes. They are all great investment properties and are priced to sell," states Wade T. Micoley, President of Micoley.com. Opening bids of all properties located in Kewanee are well below list prices, all below $50,000.
Some of the auction's featured properties include:
829 E. 4th Street,
This spacious starter home or perfect investment property boasts almost 2,000 SF. With 3 bedrooms and 2 baths, the 2-story home features first floor laundry, a fireplace, central air, a large patio, 2.5-stall attached garage and a garden shed. Located within walking distance to Kewanee High School, this home has great potential.
112 S. Grace Avenue,
This 2,205 Square foot 2-story building is currently being used as a Tri-Plex with a partial basement. The building is divided into 3 rental units, with units #1 & #2 on the first level and unit #3 on the second level. Unit #1 has approx. 650 SF, which includes 1 bedrooms, a newer 3/4 bathroom and a full kitchen. Unit #2 has approx. 655 SF, and includes 1 bedroom and a newer full bathroom. Unit #2 also has a newer oak kitchen and a 1-car attached garage. Unit #3 has approx. 900 SF, and inludes 2 bedrooms, 1 full bathroom and a smaller dated kitchen. All units have some newer plumbing and wiring. The building has newer vinyl exterior, roof, thermal windows, central air, and more.
116 E. Church Street,
This 1,851 square foot 2-story building is currently being used as a duplex. The building is divided into two rental units with a partial basement. Unit #1 has approx. 943 SF with 1 bedroom and 1 bathroom. Unit #2, the upper level, has approx. 907 SF, which includes 2 bedrooms and a 3/4 bathroom. The upper level is serviced by a newer gas, forced air, furnace and has an outdoor entry to the upper level. The property does have a 2-car detached garage on the lot. Both units have some newer plumbing, wiring and gutters. This duplex has great potential and is looking for the right investor.
For a full, detailed listing of all 20 properties including photos, details and additional information on how to register and place a bid visit http://www.micoley.com. Online bidding ends July 27th at 2:00 PM CT. Interested buyers are not required to be on site, as all bidding will take place online.
It is highly recommended that all bidders conduct their due diligence of obtaining all property information and visiting the property in person, if possible. For those new to the auction process, Micoley.com's fully trained staff of Auction Professionals are available to answer all questions. Visit Micoley.com to "live chat" with an Auction Professional or call 1-866-378-2382.
Micoley.com, located in Green Bay, WI, is a Real Estate marketing firm specializing in bank-owned properties throughout the Unites States. Their unique approach to Real Estate sales is executed through customized marketing programs and project focused auction plans, customized for each of their unique clients. Be sure to visit their website for further Auction information, as properties are added daily. Illinois Broker Robert M. Stone #471.0105845 & Firm License #481.011994.