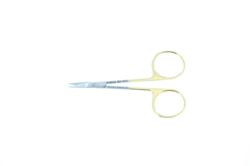 (PRWEB) April 19, 2012
Roboz Surgical will display its high quality products at the vendor show organized in association with Experimental Biology 2012. The exhibit offers a rare chance for scientists involved in life sciences research to see how instruments well-known from the pages of the Roboz surgical instrument catalog actually feel in the hand and to become familiar with new dissecting scissors, micro forceps, and other products. Visitors will have the opportunity to speak to company representatives and ask questions about specific instruments or get recommendations for certain applications.
Roboz Surgical will display its new products including small dissecting scissors with the shortest tungsten carbide blades available today for special applications, new minute retractors used in micro surgery to keep the operation site open, and extremely durable ceramic-coated scissors with super sharp blades.
Over 10,000 researchers from nearly 40 scientific societies and a large number of exhibitors from 400 suppliers of the biotechnology industry get together every year at the Experimental Biology meeting. Most participants study physiology, biochemistry, anatomy, pathology, pharmacology or nutrition. Universities, academic institutions as well as government agencies are represented along private companies.
The theme for this year's Experimental Biology meeting is "From Bench to Bedside", highlighting the diversity of issues that relate to science, health and medicine. Drug development, adult stem cells, sustainable food systems, translational physiology, investigative pathology and the communication of science will all be addressed throughout the four-day meeting.
About Roboz: Roboz Surgical is a leading supplier of superior quality surgical instruments and related products for the biomedical and life science research industry. The company offers over 1000 fine surgical instruments including a wide variety of tweezers and forceps, scissors, scalpels, bone instruments, retractors, surgical and vascular clips and clamps, wound closure and vascular access instruments, instrument care and handling products. Roboz Surgical is based in Gaithersburg, MD.