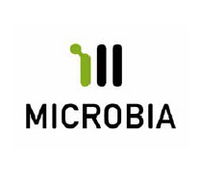 Microbia is very pleased to welcome John to the senior management team
Lexington, MA (PRWEB) August 5, 2009
Microbia, Inc. (Microbia), an emerging leader in the production of sustainable, specialty ingredients and biomaterials from fermentation technology, has appointed John A. McCarthy Jr. as Senior Vice President Corporate Strategy and Chief Financial Officer. Mr. McCarthy will have broad responsibility for corporate strategic planning, finance, human resources, corporate communications and information technology as the company prepares to introduce its line of natural carotenoid products for the human and animal food ingredient and nutritional supplement markets early next year.
"Microbia is very pleased to welcome John to the senior management team," stated Richard Bailey, Ph.D., Microbia's President and Chief Executive Officer. "John's extraordinary track record of success in the transformation and growth of science-based companies from research and development-focused organizations to broad commercial entities will be vital as we accelerate our plans to take advantage of the large-scale market opportunities afforded by our technologies."
"I'm very pleased to be joining Microbia at this important time in its development," stated Mr. McCarthy. "The ability to build a unique, low-cost and highly valuable specialty biochemicals franchise based on renewable raw materials presents a tremendous market opportunity for the company, its customers and our environment."
John McCarthy brings 17 years of executive management experience to Microbia from the broad healthcare and alternative energy industries, including having led three IPOs, numerous corporate partnerships, and the raising of over $1 billion of capital in the private and public markets. Most recently, he served as Executive Vice President and Chief Financial Officer of Verenium Corporation, a publicly traded leader in the biofuels industry. At Verenium, Mr. McCarthy was responsible for initiating, developing and executing the plan that created Verenium from the merger of two organizations. He integrated the organizations, raised approximately $200 million of incremental capital for the company and closed a unique strategic partnership with UK-based BP plc worth over $130 million of non-dilutive capital for the company. Prior to Verenium, he served as Senior Vice President and Chief Financial Officer for Xanthus Pharmaceuticals, Senior Vice President Corporate Development and Chief Financial Officer for Synta Pharmaceuticals, Executive Vice President, Chief Operating Officer and Chief Financial Officer for Exact Sciences, and President of the Managed Care Division for Concentra Managed Care.
Mr. McCarthy also worked in the Investment Banking Division of Morgan Stanley and graduated with a Bachelor of Science degree from Lehigh University and an MBA from Harvard Business School.
About Microbia: (http://www.Microbia.com)
Microbia, Inc. (formerly Microbia Precision Engineering), is an industrial biotechnology company that develops high-value, renewable specialty ingredients and biomaterials by applying its proprietary metabolic engineering to fermentation-based manufacturing. Microbia will develop and market its products through direct sales and strategic alliances, including an on-going multi-product joint development and commercialization agreement with Tate & Lyle. Carotenoids will be the first products launched from Microbia's diverse pipeline of natural specialty ingredients, biopolymers and other biomaterials. Microbia, Inc., based in Lexington, Massachusetts, was established in 2006 as an operationally independent subsidiary of Ironwood Pharmaceuticals, Inc.
# # #