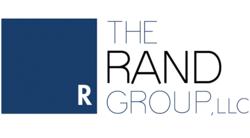 This makes Rand Group part of an elite group of Microsoft Partners – being in the top 5% of all AX partners worldwide to achieve this goal.
Houston, TX (PRWEB) January 18, 2013
Rand Group creates excellence in their business through the use of a highly skilled team and business acumen. With a culture of individuals focused on driving accomplishments and a strong emphasis on on-going professional education, Rand Group encourages staff to continually evolve their skills and accreditations. Rand Group believes that providing clients with the best experience requires a staff who are committed to knowledge growth and, as such, provides opportunity and encouragement to those looking to expand their skills.
With the addition of their 15th Microsoft Dynamics AX 2012 Certification, Rand Group further solidifies their position as a Microsoft Gold Certified ERP Specialist, and proves they are the go to experts for complex business management software solutions in Texas. These certifications are delivered to Microsoft partners who demonstrate a highly specialized ability and commitment to a certain business solution area. These are partners that are recognized as having best-in-class solutions, and for undergoing continued skills development and passing a rigorous approval process. This makes Rand Group part of an elite group of Microsoft Partners – being in the top 5% of all AX partners worldwide to achieve this goal.
Rand Group builds solutions for those in upstream oil & gas, construction, manufacturing, and distribution on the robust Microsoft Dynamics AX platform. As a specialized organization, they are dedicated to improving their client's businesses through the combined use of adeptly applied technology solutions and industry expertise. Maintaining professional and technical certifications allows Rand Group to ensure their solution set is regularly reviewed and revised to meet their clients' needs more effectively.
"We have high expectations for our team members at Rand Group, and we're always thrilled to see them succeed in expanding their professional accreditations. As a team, we're focused on growth and believe that learning fuels that. We constantly seek out new opportunities to improve our client offering, and with the addition of our 15th Dynamics AX certification we've solidified our position. We believe being one of the few partners to hold so many certifications is indicative of both our commitment and abilities in the Microsoft Dynamics AX 2012 space. This not only benefits our team as a whole, but our clients as well," says William Wu, Executive Vice President at Rand Group.
Rand Group holds a Microsoft Gold Certified competency in Enterprise Resource Planning, and Microsoft Silver competencies in Customer Relationship Management and Portals and Collaboration.
About Rand Group, LLC
Rand Group is a professional services firm that serves the oil and gas, manufacturing, distribution, and construction segments within the state of Texas. Rand Group combines the business acumen of CPAs and industry specialists with the technology expertise of software developers and process improvement specialists to drive real business results utilizing technology. Consistently the fastest growing application partner in the US domestic market, Rand Group has built a reputation of making systems work for business.
For more information, please visit http://www.randgroup.com.