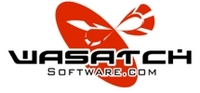 We are thrilled to be recognized on the Inc. 5000 list. This reflects not only the capabilities and strengths of Wasatch Software's staff, but also the entire state of Utah
Salt Lake City, UT (PRWEB) August 13, 2009
Wasatch Software, a Utah-based provider of technology products and services, has been named to the Inc. 5000 for 2009, an annual list of the fastest growing companies in the United States.
Wasatch Software ranked #568 on the list with revenue growth of 479% from 2005 to 2008. This growth has been spurred by increased market-share in information technology products and services, as well as strong partnerships with companies such as Hewlett-Packard (HP), Microsoft, Cisco, Kaspersky and Symantec.
The company has not only grown 479% over the last 4 years, but also of 2,300% since 2004. Additionally, Wasatch Software has been able to maintain growth in a down economy with 70% growth in January-July of 2009, when compared to the same period in 2008. The company has never accepted outside funding and was formed in 2002 from a one bedroom apartment.
"We are thrilled to be recognized on the Inc. 5000 list. This reflects not only the capabilities and strengths of Wasatch Software's staff, but also the entire state of Utah," stated Spencer Ferguson, President and Founder of Wasatch Software.
The state of Utah was well represented on the 2009 Inc. 5000 list with 76 companies making the cut.
###