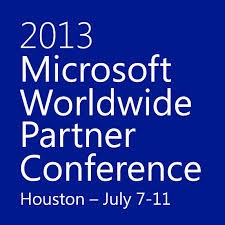 Through our long-standing relationship with Microsoft we have helped hundreds of organizations achieve their corporate ECM objectives. We look forward to growing and cultivating this relationship at WPC. - Tom Postulka, director of business development
St. Louis, Missouri (PRWEB) June 26, 2013
KnowledgeLake, the SharePoint ECM Company, is attending the Microsoft Worldwide Partner Conference (WPC) in Houston, Texas from July 7th through the 11th. The event brings thousands of Microsoft Partners together to learn how to expand their business around Microsoft products.
At WPC, partners learn about Microsoft's roadmap for the upcoming year, network and build connections, share best practices, experience the latest product innovations, and learn new skills and techniques. There are also keynote addresses from Microsoft Executives, featured speakers, business-track specific offerings and hundreds of educational sessions.
"WPC is the go-to event not only for invaluable networking opportunities with Microsoft Executives and other strategic Microsoft Partners, but also for understanding Microsoft's roadmap for the future so we can better align and work together to build new business opportunities," said Tom Postulka, director of business development at KnowledgeLake. "Being exclusively suited for SharePoint, it is through our long-standing relationship with Microsoft that KnowledgeLake has helped hundreds of organizations achieve their corporate ECM objectives. We look forward to growing and cultivating this relationship at WPC 2013."
KnowledgeLake will showcase their award-winning document management solutions for Microsoft SharePoint at booth #541. In addition, KnowledgeLake's Director of Marketing, EMEA, Jennifer van Lent, will lead the session: Accounts Payable Automation for SharePoint and Dynamics. This session will leverage a case study to showcase how KnowledgeLake's Accounts Payable Solution for Microsoft SharePoint provides seamless integration with an organization's Microsoft Dynamics GP system to provide users with an efficient, paperless workflow that effectively tracks and manages the lifecycle of the accounts payable process.
If you are attending WPC 2013, please contact KnowledgeLake at: Marketing(at)KnowledgeLake(dot)com to schedule a product demo, with any press inquiries, to schedule a meeting or with any other questions.
About KnowledgeLake
KnowledgeLake transforms SharePoint into an easy-to-use, powerful and scalable Enterprise Content Management (ECM) solution that enables organizations to manage corporate content and collaborate more effectively and efficiently across the entire organization. Headquartered in St. Louis, Missouri, KnowledgeLake is a three-time Microsoft Partner of the year award winner and is recognized as the founder of the SharePoint document imaging marketplace in 2003. KnowledgeLake enables its customers to maximize and extend their already sound investments in proven Microsoft technologies, such as Microsoft Windows Server, Microsoft SQL Server, Microsoft SharePoint and Microsoft Office. Equity funded by PFU Ltd. (a wholly owned subsidiary of Fujitsu Ltd.,) KnowledgeLake is a strong, stable and global company with over two million licensed users in 35 countries.