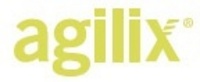 Educational institutions need flexibility and efficiency when it comes to online learning. We are pleased to partner with Microsoft and Microsoft VARs and SIs worldwide in providing a powerful new learning solution to schools and institutions that need the benefits of fully distributed learning
OREM, Utah (PRWEB) May 13, 2008
GoCourse Learning System is a distributed online learning system designed to address the needs of distance and online education and training around the world. A report released last year by Global Industry Analysts suggests the current growth rate for eLearning at global and regional levels is between 15 and 30 percent annually and that the market will exceed $52.6 Billion by 2010.
This rapid growth in eLearning demonstrates the need for distributed learning solutions, especially in regions where broadband penetration is limited or online connectivity is not reliable. With GoCourse Learning System, Agilix is uniquely positioned to provide distributed online learning solutions to the global learning community.
"Educational institutions need flexibility and efficiency when it comes to online learning. We are pleased to partner with Microsoft and Microsoft VARs and SIs worldwide in providing a powerful new learning solution to schools and institutions that need the benefits of fully distributed learning," said Curt Allen, Agilix CEO.
"The Agilix GoCourse Learning System is the first hosted 'Software + Services' solution built on the Microsoft platform that integrates Grava, is delivered through channel partners and can be easily customized and integrated with other components of a complete eLearning system through a suite of open XML APIs," said Allen.
Agilix and its GoCourse product have earned high praise from Microsoft for the company's implementation of Microsoft Grava and the company's track record of bringing innovative products to market.
"With GoCourse, Agilix demonstrates how technology can help address the challenges faced by schools and learning institutions around the world," said Martin Bean, General Manager in the Education Product Group at Microsoft. "Agilix has been a great Microsoft partner for many years. Microsoft chose Agilix as its first ISV partner to create a showcase implementation of Grava within the GoCourse Learning System because of the company's ability to produce technologically innovative products on the Microsoft platform that solve real customer needs in the education market."
Integration with Microsoft technologies, including: Microsoft Windows XP and Vista, Microsoft Office, Microsoft.NET, Microsoft SQL Server, Microsoft IIS, Microsoft IE and Microsoft Grava, enables venders and resellers who already sell solutions based on Microsoft technologies to include GoCourse as part of their offerings.
Agilix believes that integrating with Microsoft's new Grava Player and other Microsoft technologies opens the door to new opportunities for Agilix and its partners around the world.
"We have already identified great business allies and partners in countries in Latin America and Asia who want to make GoCourse part of the solutions they provide for schools and organizations in their local areas," said Allen.
"We are working closely with Agilix to provide GoCourse integrated with Grava to Microsoft education resellers, publishers and educational institutions worldwide," said Bean.
Agilix customers include schools and institutions, such as K-12 school districts, universities, government agencies, professional associations, and corporate training organizations that use GoCourse to author, deliver, and track comprehensive online courses.
GoCourse Learning System provides course authoring tools that allow any instructor or instructional designer to create rich and engaging online courses with minimal effort. The combination of dynamic templates and simple drag-and-drop assembly methods supports the creation of course content, quizzes and assessments and learning activities that are delivered for online learning in an immersive course player environment through either an Internet browser or an installed software client.
"Institutions using GoCourse can get full courses online more easily and effectively than with any other solution. Course authoring is obviously a big piece of the value we offer, so extending GoCourse to support Grava was an important decision for us," said Allen.
Once an online course is created, GoCourse Learning System provides online course delivery as a series of interactive and media-rich learning experiences that are tracked and reported on in terms of both performance and time spent.
To learn more about GoCourse Learning System and Agilix Partner Program, please visit: http://www.agilix.com.
About Agilix
Agilix Labs, Inc. enables educational institutions, organizations, and resellers focused on distributed online learning to deliver rich and engaging online courses. Its flagship GoCourse™ Learning System is designed to radically transform instructional management and the learning experience and improve the lives of instructors and students. Agilix products enable delivery of rich interactive learning content through online and offline access. Through partnerships with some of the industry's most progressive technology leaders, including Microsoft, Intel, Epic Learning and FranklinCovey, Agilix delivers its software applications to hundreds of thousands of users in more than 110 countries worldwide. Founded in 2001, Agilix is based in Orem, Utah. For more information about Agilix, please visit http://www.agilix.com.
Release Summary:
Agilix Labs, Inc. launches its worldwide partner program to sell GoCourse, its distributed online learning system, through Microsoft value-added resellers (VARs) and system integrators (SIs). GoCourse is the first distributed learning course delivery solution in the education market to support content authored using Microsoft Grava.
Keyword Tags:
course delivery, course online, distributed learning, online course, online learning