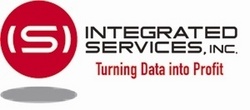 It's an honor to be nominated, and more so winning. This award highlights the value of our SQLRx® Practice for optimizing SQL Server environments. Our clients have benefited with substantial performance and capacity gains using SQLRx. It's nice to add Microsoft's endorsement with this Award
HOUSTON (PRWEB) July 9, 2008
The company was chosen from an international field of several thousand top Microsoft partners as delivering market-leading customer solutions built on Microsoft technology. ISI is the only Dallas-based company to win an award.
"It's an honor to be nominated, and more so winning. This award highlights the value of our SQLRx® Practice for optimizing SQL Server environments. Our clients have benefited with substantial performance and capacity gains using SQLRx. It's nice to add Microsoft's endorsement with this Award," said Dan Hooper, Principal and VP of Sales with ISI.
Awards were presented in a number of categories, with winners chosen from a pool of more than 2,000 entrants worldwide. Integrated Services was recognized for superior technology and innovation in Data Management Solutions, Database Management. The Data Management Solutions, Database Management Partner of the Year award recognizes exceptional partners who support customers with their mission-critical applications. The winning partner's solution demonstrates how Microsoft SQL Server 2005 reduced application downtime, increased scalability and performance, and tightened security controls.
ISI's SQLRx for Performance and Capacity Tuning is the culmination of 30 years of proven "best practices" optimizing databases and system architecture. SQLRx uniquely collects and correlates both SQL Server and System performance data to quickly identify and decode performance bottlenecks. ISI has delivered SQLRx services to several hundred companies per year since its first release in 2005.
"We are excited to recognize Integrated Services as a company leveraging the standard performance metrics to help companies squeeze every last bit of performance out of their applications and servers," said Robert Deshaies, Vice President, U.S. Partner Group, Microsoft Corp. "There is tremendous value in SQL Rx, which provides tools to remove unnecessary spending and increased job satisfaction and performance."
The Microsoft Partner Program Awards recognize Microsoft partners that have developed and delivered exceptional Microsoft-based solutions during the last year. This marks the second year in a row that ISI has been honored. ISI was one of three worldwide finalists for the 2007 Microsoft Partner of the Year in Data Management Solutions for Business Intelligence.
About Integrated Services, Inc.
For over 20 years, ISI has been a recognized leader in delivering IT strategy and architecture solutions for Fortune 500 and high growth companies. ISI concentrates on Data Architecture, Business Intelligence and Portal solutions. Leveraging Microsoft platforms to deliver powerful and cost-effective self-service solutions, ISI delivers the Right Data, to the Right People, at the Right Time®, assuring its clients of "Turning Data Into Profit®." ISI is both a Gold Certified and Managed ("Go To") Microsoft Partner, and is the founding sponsor of the DFW SharePoint Users Community for Microsoft's SharePoint technologies. To learn more about ISI, go to http://www.isi85.com or http://www.sqlrx.com.
Product or service names mentioned herein may be the trademarks of their respective owners.