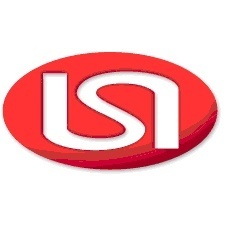 ISI is committed to providing high-quality solutions and exploring new ways to continually improve our existing product and service offerings
WHIPPANY, N.J. (PRWEB) June 13, 2008
ISI clients now benefit from a strategic partner that undergoes rigorous examination and testing from Microsoft to guarantee a high level of product and service quality. Clients also benefit from ISI's access to return on investment and satisfaction calculation tools exclusively offered through the Gold Partner program.
"ISI is committed to providing high-quality solutions and exploring new ways to continually improve our existing product and service offerings," said Jinsoo Kim, president and chief executive officer of ISI. "Recognition from Microsoft underscores our commitment to helping our customers improve their use of technologies that speed therapies to market."
The Microsoft Partner Program was launched in December 2003 and represents Microsoft's ongoing commitment to the success of partners worldwide. The program offers a single, integrated partnering framework that recognizes partner expertise, rewards the total impact that partners have in the technology marketplace, and delivers more value to help partners' businesses be successful.
Tags: eCTD; regulatory submission publishing; electronic submissions; drug development; drug development technology; pharmaceutical industry; biotechnology; information technology; Microsoft Gold Certification Program
Suggested Links: ISI Web site; Microsoft Partner Program
About Image Solutions, Inc.
Founded in 1992, Image Solutions, Inc (ISI) is a proven market leader in providing submissions solutions, process services and consulting to Life Sciences companies as a way to improve clinical and regulatory processes that bring new medicines to market. ISI was among the first professional services firms to deliver electronic submissions to the industry and since has delivered nearly 1,600 electronic submissions and 800 eCTD submissions. ISI serves the top 50 pharmaceutical and biotech organizations as well as the top companies in other regulated industries.
ISI is a privately held company with headquarters in Whippany, New Jersey and operations throughout the U.S., Europe and Asia. ISI also remains committed to giving back to society and sharing its success with others by donating 10 percent of annual net profits to over 20 recognized charitable organizations. For more information, visit the company website at http://www.imagesolutions.com.
Image Solutions, Inc., ISIToolBox, eCTDXPress, ISIPublisher and ISIRegTracker are trademarks or registered trademarks of Image Solutions, Inc. which may be registered in the United States and internationally. Other brand names may be trademarks or registered trademarks of others.