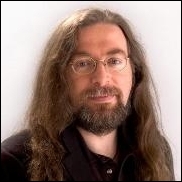 The Business Intelligence Network Solution Spotlights are intuitive dialogues with innovative solution providers, and these spotlights provide a cutting-edge introduction to the new products and services we know are of interest to the business intelligence community
Denver, CO (PRWEB) May 1, 2007
Donald Farmer, Principal Program for Microsoft SQL Server Data Mining, in an exclusive interview with Ron Powell and the Business Intelligence Network (http://www.BeyeNETWORK.com)], explains the benefits of providing all business users with the ability to gain valuable insight into complex data through easy-to-use data mining capabilities that enable predictive analysis – with just a few mouse clicks.
"Predictive analysis offers a simple but persuasive promise: to discover new understanding from your existing data. However, too many users find standard data mining methods daunting, and the results are too often cryptic," says Donald Farmer, Principal Program for Microsoft SQL Server Data Mining. "At Microsoft, we aim to bring easy and approachable predictive analytics within reach of every desktop. The Microsoft SQL Server 2005 Data Mining Add-Ins for Office 2007 does just that. They deliver actionable results with the full power of SQL Server Data Mining. Yet the task-driven interface ensures that the Excel user can feel quite at ease. The Data Mining Add-Ins for Office 2007 set predictive analytics free from their reputation for complexity. Now, at last, the information worker has access to the most powerful information techniques."
"With the release of the Data Mining Add-Ins for Office 2007, companies will be able to benefit from data mining," says Ron Powell, Cofounder and Editorial Director of the Business Intelligence Network. "This new technology will allow all business users to gain new understanding through predictive analysis."
To listen to the interview, please click here.
"The Business Intelligence Network Solution Spotlights are intuitive dialogues with innovative solution providers, and these spotlights provide a cutting-edge introduction to the new products and services we know are of interest to the business intelligence community," says Powell. "The network publishes six newsletters serving more than 115,000 readers across a wide variety of industries, making us the largest newsletter-based information source for business intelligence, performance management, data warehousing, data integration and data quality."
About Microsoft
Founded in 1975, Microsoft (Nasdaq "MSFT") is the worldwide leader in software, services and solutions that help people and businesses realize their full potential.
Note to editors: If you are interested in viewing additional information on Microsoft, please visit the Microsoft Web page at http://www.microsoft.com/presspass on Microsoft's corporate information pages. Web links, telephone numbers and titles were correct at time of publication, but may since have changed. For additional assistance, journalists and analysts may contact Microsoft's Rapid Response Team or other appropriate contacts listed at http://www.microsoft.com/presspass/contactpr.mspx .
About Business Intelligence Network
The Network's flagship site BeyeNETWORK.com leads the industry with up-to-the-minute news, newsletters, articles, executive spotlights, podcasts, expert-hosted channels and blogs. Experts include Claudia Imhoff, Bill Inmon, Craig Schiff, Colin White, David Loshin, and others. BeyeRESEARCH.com provides research and case studies from leading authors and experts in business intelligence. BeyeBLOGS.com is a business intelligence-specific community blogging site which provides an open forum about industry issues and challenges. BeyeSEARCH.com offers the first and only editor-driven directory and search engine specially built to serve this industry.
This press release is based upon information provided by the Company. The Business Intelligence Network does not independently verify statements made and has no obligation to update these statements after the date of release.
Contact:
Business Intelligence Network
Katie Rostermundt
262-780-0202
Microsoft
Rapid Response Team
Waggener Edstrom
503-443-7070
# # #