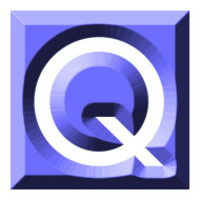 We are honored to be included in this elite panel
New York, N.Y. (PRWEB) October 23, 2007
Quantum Logic Corporation has been selected to join the Microsoft Partner Research Panel. According to Microsoft Senior Partner Research Manager Keith Baugh, participation in this vital component of the Microsoft Partner Program is offered to a very limited number of Microsoft Partners.
"We are honored to be included in this elite panel," said Robert Brandis, executive vice president of Quantum Logic Corporation.
Quantum Logic Corporation will be providing business and technology insights and perspective to Microsoft through an ongoing research study. In addition to helping guide the focus of the Microsoft Partner Program, as part of the Partner Research Panel, Quantum Logic will fill a crucial role designed to help improve the partner channel from the partner's perspective.
As a renowned global pioneer in the software market for personal computers and servers, Microsoft Corporation develops and publishes a wide range of software products. Its industry-leading accomplishments include desktop and network operation systems, server systems, business applications, games, advanced Internet applications, and tools for developers.
Quantum Logic Corporation is a New York based corporation specializing in information technology infrastructure and integrated business solutions. Quantum Logic Corporation experts put technology to work making businesses more efficient, reliable, secure, and productive.
Quantum Logic's business solution specialists are experts in Microsoft CRM and have successfully helped many organizations take advantage of the powerful Microsoft CRM sales feature set. Quantum Logic Corporation clients benefit enormously, saving time and money from Quantum Logic Corporation's Microsoft CRM marketing expertise. Quantum Logic Corporation technicians are experienced in standard Microsoft CRM software deployments and experts in all facets of Microsoft CRM customizations. Visit http://www.Quantum-Logic.com or call 800-482-2105 for more information.
###