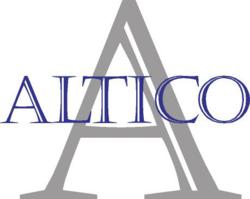 "Great way to raise money for charity and thank our clients for their business."
Marlborough, MA (PRWEB) June 01, 2011
Altico Advisors and the New England Circle of Excellence, five award-winning Microsoft Certified Partners, are pleased to announce that the proceeds from their annual charity golf tournament have been donated to Bridgewell, a local nonprofit human services organization. The sun shined all day on 74 golfers who participated in last week's event at the spectacular Wedgewood Pines Country Club on 154 private wooded acres in Stow, Massachusetts.
About Bridgewell
Bridgewell is a private, nonprofit human services organization that has been providing support to individuals with developmental and psychiatric disabilities for more than 50 years. Today, Bridgewell is a premier provider of services for adults with disabilities and for the homeless, providing a continuum of care that includes: day habilitation, counseling, clinical care, employment training, transitional homeless services, residential services, educational programs and affordable housing. The organization operates in 18 eastern Massachusetts communities, services more than 3,000 individuals and families each year, and serves more than 40,000 meals annually for people experiencing homelessness.
About the Circle of Excellence
The Circle of Excellence is a group of New England-based technology enterprises dedicated to providing a collaborative, single source, end-to-end business solution to their clients. The members of the Circle of Excellence, in alphabetical order, are:

Altico Advisors– Microsoft Dynamics GP, CRM and integration specialists implementing business management solutions based on cutting edge technology
CompuWorks – New England's leading technology training company
KMA - Tailored business solutions built on the Microsoft platform such as: Portals and Collaboration, Business Intelligence, Web Content Management, utilizing Office, SharePoint, SQL Server, FAST Search, and Visual Studio .NET
Presidio - Leading provider of professional and managed services for advanced data center/virtualization, collaboration and security solutions.
SoftwareONE - Global software licensing and software asset management specialist
About the Sponsors
The Circle of Excellence wants to thank the event sponsors for their support and generosity, especially platinum and gold sponsors: KnowledgeLake, the market leader in Microsoft SharePoint ECM products and solutions; HP, the world's largest technology company; and Citrix, whose virtual technologies power more than 230,000 organizations worldwide.
###