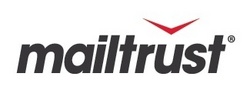 David's background with Dell and his wealth of Microsoft training makes him a perfect addition to an already knowledgeable and technical engineering team that has created our Exchange infrastructure
BLACKSBURG, Va. (PRWEB) October 15, 2008
"David's background with Dell and his wealth of Microsoft training makes him a perfect addition to an already knowledgeable and technical engineering team that has created our Exchange infrastructure," said Pat Matthews, president, Mailtrust. "As an 'Exchange Ranger,' he has received the most up-to-date and extensive training on Microsoft Exchange and has been certified by his MCA-M peers. Given there are less than 100 'Rangers' worldwide, David has a unique perspective and knowledge that will be greatly beneficial to our customers. He will also focus on finding deeper ways to integrate our Noteworthy platform with Exchange, creating a seamless hybrid solution that is customizable for any business."
"As more and more businesses outsource their email services to us, Mailtrust will require continuous infrastructure evolution and maintenance to adapt and align with our customer's business requirements, and I am excited to be a part of the talented team here at Mailtrust," said Bjurman-Birr. "Microsoft Exchange is the standard when it comes to business communication and collaboration. My training and access to the 'Exchange Ranger' community will help our team take the Mailtrust platform to the next level as we strive to increase reliability, interoperability, and most importantly support.
"Microsoft has created a great software product in Exchange that we deliver with a rock-solid service commitment. As Microsoft steps into the hosted Exchange market, it indicates that the software-as-a-service market is reaching a critical mass where it is becoming the clear choice for messaging and collaboration and Microsoft sees the potential there. But as I expect them to be primarily product and license focused, Mailtrust's 10-plus years in the email hosting business has allowed us to create a dependable service and support focus; built on a reliable and easily scalable infrastructure. As Rackspace continues to offer more diverse hosted solutions through Cloud and SaaS, we expect our Hosted Exchange to be at the forefront of the email market."
Prior to joining Mailtrust, Bjurman-Birr lead the Microsoft Infrastructure Consulting Practice for Dell where he had worked since 2005, leading the planning, analysis, and implementation of enterprise messaging and unified communications solutions that directly support his customers' strategic initiatives. He has delivered sessions for Microsoft TechEd, Dell TechSummit, and numerous regional technical conferences and seminars.
About Mailtrust
Mailtrust™, a division of Rackspace, provides small, medium, and geographically dispersed companies with business-class email hosting. The company manages and maintains the email service and hosting infrastructure, freeing up IT resources and eliminating the need for customers to purchase email-related hardware, software, and security services. The company's mission critical email systems are housed in Rackspace's carrier-grade data centers to help ensure uptime. Founded in 1999, and acquired by Rackspace in 2007, Mailtrust is headquartered in Blacksburg. To learn more, please visit http://www.mailtrust.com.
About Rackspace Hosting
As the world's leader and specialist in hosting, Rackspace® Hosting is changing the way businesses worldwide buy IT. Rackspace delivers computing-as-a-service, integrating the industry's best technologies into a flexible service offering, making computing more reliable and affordable. A trusted partner to companies of all sizes, Rackspace enables IT departments to be more effective. Rackspace is distinguished by its award-winning Fanatical Support®, furthering the company's mission to be one of the world's greatest service companies. Rackspace is recognized as one of FORTUNE Magazine's 100 Best companies to work for in the US, ranking number 32 on the 2008 list. Rackspace's portfolio of hosted IT services includes managed hosting (http://www.rackspace.com), email hosting (http://www.mailtrust.com) and cloud hosting (http://www.mosso.com). For more information on Rackspace Hosting please visit http://www.rackspace.com.
Forward-Looking Statements
This press release contains forward-looking statements within the meaning of Section 27A of the Securities Act of 1933 and Section 21E of the Securities Exchange Act of 1934 that involve risks, uncertainties and assumptions. If such risks or uncertainties materialize or such assumptions prove incorrect, the results of Mailtrust or Rackspace Hosting could differ materially from those expressed or implied by such forward-looking statements and assumptions. All statements other than statements of historical fact are statements that could be deemed forward-looking statements, including any statements concerning anticipated operational and financial benefits from Rackspace strategies related to changes in leadership and implementation of processes and tools; company or industry growth, the performance or market share relating to products and services; any statements of expectation or belief; and any statements of assumptions underlying any of the foregoing. Risks, uncertainties and assumptions include (i) the achievement of expected benefits from Rackspace strategies related to changes in leadership and implementation of processes and tools, (ii) the effectiveness of managing company growth, (iii) the potential for infrastructure failures, (iv) any changes in the economy that negatively effect our business, (v) technological and competitive factors that effect our market acceptance, (vi) regulatory factors which limit or impede our business strategy, and (vii) other risks that are described in Rackspace Hosting's amended registration statement on Form S-1, filed with the SEC on August 5, 2008 and our report on Form 10-Q for the quarter ended June 30, 2008, filed with the SEC on September 10, 2008. Except as required by law, Rackspace Hosting assumes no obligation to update these forward-looking statements publicly, or to update the reasons actual results could differ materially from those anticipated in these forward-looking statements, even if new information becomes available in the future.