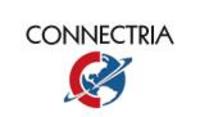 St. Louis, MO (PRWEB) September 26, 2007
Connectria Corporation, a leading provider of world-class managed hosting & IT infrastructure outsourcing solutions, has achieved Gold Certified status in the Microsoft Partner Program with a dual competency in Advanced Infrastructure Solutions with a Hosting Solutions specialization and Networking Infrastructure Solutions. As a Gold Certified Partner in the Microsoft Partner Program, Connectria has demonstrated proficiency in delivering consistent, high-quality services built on Microsoft technology and a proven ability to meet customers' needs.
"Achieving Gold Certified status in the Microsoft Partner Program demonstrates our ability to provide the highest quality Microsoft hosting solutions in the industry, and our close working relationship with Microsoft. The resources and support we receive through our Gold Certified status will allow us to continue to be a leader in delivering sophisticated Microsoft hosting solutions for our customers," said Richard Waidmann, President and CEO of Connectria Corporation.
About The Microsoft Partner Program
Technology partners who earn Microsoft competencies are recognized for their expertise and gain access to valuable customized resources, tools, and information to help build even more cost-effective, innovative solutions for their customers. Microsoft Competencies are designed to help differentiate a partner's capabilities with specific Microsoft technologies to customers looking for a particular type of solution. Each competency has a unique set of requirements and benefits, formulated to accurately represent the specific skills and services that partners bring to the technology industry.
The Advanced Infrastructure Solutions Competency is designed for partners with proven expertise in designing and/or implementing complex infrastructure solutions such as Active Directory®- and Microsoft Host Integration Server-based design and deployment solutions, and Microsoft Exchange Server migration or deployment solutions. Because customers are increasingly asking to do more with less, partners with the Advanced Infrastructure Solutions Competency can identify their unique skill in helping customers access management solutions, improve operational efficiency and reduce security risks. Networking Infrastructure Solutions Competency is designed for technology partners who have proven their proficiency in implementing infrastructure solutions based on Microsoft Windows Server 2000 or Windows Server 2003 Operating Systems.
The Microsoft Partner Program was launched in December 2003 and represents Microsoft's ongoing commitment to the success of partners worldwide. The program offers a single, integrated partnering framework that recognizes partner expertise, rewards the total impact that partners have in the technology marketplace, and delivers more value to help partners' businesses be successful. More information can be found at partner.microsoft.com.
About Connectria
Connectria is a profitable, growing and privately held provider of world-class IT Infrastructure Solutions targeted to large and mid-sized organizations worldwide. Connectria's business has been built through reinvesting profits and without any debt or equity financing. Thus, Connectria is beholden to no one except our customers. Connectria operates world-class Data Centers, Network Operations Centers, and Engineering Centers located in Philadelphia, Pennsylvania, USA and St. Louis, Missouri, USA. From these facilities, Connectria operates as a virtual extension of our clients' IT organizations.
Connectria's services allow our clients to do more and spend less on their IT infrastructures, typically by 25 - 60% or more. Connectria is staffed 24 hours, 365 days per year to build, monitor and manage mission critical IT environments for our clients. Connectria offers an array of services including full outsourcing of IT infrastructures, managed hosting, disaster recovery, remote monitoring, onsite facilities management, and custom software development and engineering services. For more information, please contact Connectria at 1-800-781-7820 or visit us online at http://www.connectria.com.