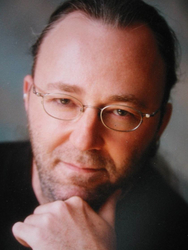 The strategic relationship with Microsoft BizSpark provides startups served by AISN with a unique opportunity to grow their business....
Chicago, IL (PRWEB) October 5, 2010
Hosting pioneer AIS Network today announced that it has been selected to join the global Microsoft BizSpark Program as a BizSpark Hosting Partner, an opportunity that enhances the visibility and accessibility of AISN's world-class hosting capabilities within the community of early-stage startup companies.
Microsoft's global BizSpark Program is designed to accelerate the success of early-stage startups by connecting them to BizSpark Partners: active members of the global software ecosystem who can provide them with mentorship, guidance and resources. BizSpark creates an ongoing, mutually beneficial ecosystem between Microsoft, startups, and Microsoft Network and Hosting Partners like AISN.
"Our passion is growing companies," said AISN Chairman Kurt Baumann, a seasoned entrepreneur who has founded and run Internet technology companies since the 1980s.
"AISN's management team includes individuals who, like me, have extensive experience starting, growing and advising tech startups successfully. Because of this, we firmly believe that today's early-stage companies have the potential to become tomorrow's corporate superstars. We are excited to work together with Microsoft to help as many startups as possible ignite that transformation – by leveraging our world-class hosting capabilities and the power of the Microsoft BizSpark Program."
Microsoft is committed to helping entrepreneurs transform their ambitions into sustainable, dynamic businesses and to fostering innovation and entrepreneurialism. To this end, BizSpark provides startups with privileged access to software, support and visibility at a time when they are most valuable and least affordable – during their first three years. For these startups, there are minimal membership requirements and no upfront costs.
"We understand the difficulties startups face in trying to create a viable, scalable and sustainable business, especially in today's economy," said Baumann.
"The strategic relationship with Microsoft BizSpark provides startups served by AISN with a unique opportunity to grow their business – by taking advantage of the breadth of the Microsoft platform, their global partner ecosystem and new ways to gain market exposure."
BizSpark gives startups fast and easy access to Microsoft's current full-featured development tools, platform technologies – as well as production licenses – to bring to market innovative and interoperable solutions for the next generation of user experiences.
To be eligible for the Microsoft BizSpark Program, startups must be actively engaged in development of a software-based product or service that is a core piece of their business model, have been in business less than three years at the time of enrollment, and have less than USD$1M in annual revenue. Startups may enroll for the program by obtaining an enrollment code from a designated BizSpark Network or Hosting Partner such as AISN.
With network operations centers in Chicago and the Washington, DC metropolitan area, 17-year-old AISN is recognized as a pioneer in managed hosting technologies.
About AIS Network, LLC
AIS Network frees organizations from buying and hassling with servers, so those companies can run their business more efficiently. AISN clients no longer maintain applications servers in their office, because we secure and care for those servers 24x7x365 in a world-class, disaster-resistant facility and ensure their capacity grows with the client's business. Fully managed hosting is what we do best, and AISN has been delivering it in the form of managed, cloud and applications hosting since 1993. Unlike most hosting companies, AISN, a SAS 70 Type II-certified organization, personalizes client service at every level, inspiring full confidence that mission-critical data, applications and email are in reliable hands. Visit http://www.aisn.net.
The names of actual products and companies mentioned herein may be the trademarks of their respective registered owners.
###