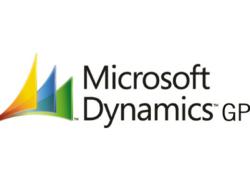 Vancouver, BC (PRWEB) September 28, 2012
Candlewest, a Vancouver Microsoft Dynamics GP partner, is announcing that for a limited time customers can receive a substantial discount when purchasing Microsoft Dynamics GP.
Customers who buy a new Microsoft Dynamics GP 2010 solution with at least a BE or AM Foundation Pack prior to October 1, 2012 will receive for free the upcoming Starter Pack which includes three full users. Included in this promotion is the free transition to Microsoft Dynamics GP 2013.
In addition to the substantial discount offered, the new Starter Pack will include more than twenty extra modules that were previously not included in the basic Microsoft Dynamics GP package.
For more information please contact Candlewest at (604) 453-5800.
Candlewest is one of Microsoft's Vancouver Microsoft Dynamics GP partners. Candlewest provides industry leading business solutions to mid-market companies across the Pacific Northwest.