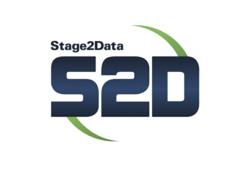 The work that we been involved in means that Attix5 customers will have one of the most comprehensive and modern server backup solutions available.
Oakville, Ontario (PRWEB) July 05, 2012
Stage2Data, the North American Master Distributor for information storage and restoration experts, Attix5 is proud to announce the involvement of well-known Microsoft Most Valuable Professionals (MVPs) Nicolas Blank and Hilton Giesenow with the Attix5 leading development team.
Mike Law, CEO of Attix5 comments, "Nicolas and Hilton have been instrumental in the ongoing development of Attix5's backup service as they are helping us to create state-of-the-art Microsoft approved database backup solutions. The knowledge gained by working with two such highly respected industry heavyweights has given the Attix5 team a valuable insight, following this project we will be able to provide some of the most robust Microsoft recommended application backup solutions on the market.
Hilton Giesenow explains, "The work that we have been involved in, such as the ongoing development of a new SharePoint plug-in means that Attix5 customers will have one of the most comprehensive and modern server backup solutions available."
Nicolas Blank says, "I chose to work with Attix5 because of their enthusiasm to create a truly universal backup and restoration model. Attix5 has one of the only back-up solutions that is absolutely focused on following Microsoft best practices to the letter. Operating systems and server software are constantly being updated and it is important that backup solutions can cope with the latest developments."
Blank and Giesenow have developed Attix5's capabilities to make the backup process more comprehensive, simpler and quicker using in depth knowledge and Microsoft insider expertise. Engaging with these professionals has enabled Attix5 to offer a solution that can reduce some previously time consuming backup processes to just seconds.
Blank specializes in Exchange and has over 15 years experience. Giesenow is a SharePoint consultant and his experience includes development, architecture, team leadership and project management.
The Master Distributor for Attix5 in North America is Stage2Data.
Company Stage2Data
Stage2Data is a privately held company founded by Jeff Collier and Jacques Swanepoel in 2008. The company is dedicated to working with Enterprise and SMB's to safeguard their data against disaster or loss using cloud based, disk to disk technology. Stage2Data is the Master Distributor for Attix5 in North America and is a recognized leader in backup and recovery. Stage2Data is headquartered in Oakville, Ontario with offices in the USA. For additional information about the company, please visit http://www.stage2data
Attix5:
Attix5 is an international provider of secure data management, storage and restoration, specialising in virtualization and cloud based solutions. Its world-class data protection software uses FIPS-compliant Advanced Encryption Standard (AES) encryption for security to listed Enterprises and SMEs across the world. Attix5 is also a VMware Elite partner.
Attix5 is the SIMS partner for Capita Children's Services in the UK and provides secure data back-up for 65% of UK Primary Schools.