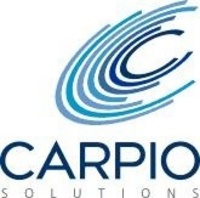 We are pleased to have Carpio incorporate MicroStrategy software into their offering
MCLEAN, Va. & CARY, N.C. (PRWEB) May 20, 2008
Carpio will provide MicroStrategy's business intelligence software to its global client base and utilize MicroStrategy as part of its BI services offering. The integration of MicroStrategy's BI platform and Carpio's GesFin planning software into a combined solution enables the delivery of CPM functionality with advanced BI visualizations, providing end users with improved decision making capabilities.
"We are pleased to have Carpio incorporate MicroStrategy software into their offering," said Sanju Bansal, MicroStrategy's chief operating officer. "Carpio provides an out of the box CPM application that tightly integrates the MicroStrategy Business Intelligence Platform."
"In addition to our CPM product and related services, Carpio has established a dedicated MicroStrategy BI practice to expand the scope of our offerings," adds Marco Fregenal, chief executive officer of Carpio. "Our BI service delivery centers will tackle large MicroStrategy BI and CPM projects. Using our dual shore delivery model, infrastructure, and blended resource teams from the US and Latin America, we can offer services and turnkey solutions at the best possible value to our joint customers."
About Carpio
Carpio is a global provider of CPM and BI solutions headquartered in Research Triangle Park with global operations in USA, Brazil, Mexico and Panama. Carpio is focused on delivering operational and financial efficiencies through its specialized software and service offerings. Carpio's CPM software products improve budgeting, planning, forecasting, modeling, consolidation, and reporting. Carpio also provides a wide range of IT services via its Dual Shore delivery approach to implement the highest quality solutions at the lowest possible cost. Carpio's service practice areas include CPM, BI, ERP, Custom Solution Development, and Business Process Outsourcing. For more information, please visit http://www.carpio.com.
About MicroStrategy
Founded in 1989, MicroStrategy is a global leader in business intelligence (BI) technology. MicroStrategy provides integrated reporting, analysis, and monitoring software that helps leading organizations worldwide make better business decisions every day. Companies choose MicroStrategy for its advanced technical capabilities, sophisticated analytics, and superior data and user scalability. More information about MicroStrategy is available at http://www.microstrategy.com.
MicroStrategy and MicroStrategy Business Intelligence Platform are trademarks or registered trademarks of MicroStrategy Incorporated in the United States and certain other countries. Other product and company names mentioned herein may be the trademarks of their respective owners.