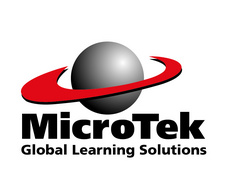 Our clients have called on us to provide complete training outsourcing solutions, and providing instructors is part of that solution
Downers Grove, IL (Vocus) January 15, 2008
MicroTek, a leader in global learning solutions, announces the addition of Instructor Services to the suite of training logistics and delivery services.
"Our clients have called on us to provide complete training outsourcing solutions, and providing instructors is part of that solution," said Don Slivensky, CEO of MicroTek. "In 2007, we completed a major national roll-out for an industry-leading medical services company providing facilities, logistical support and instructors. So we have been providing instructors for our clients already, now we are officially announcing it. "
Building on the strength of MicroTek's worldwide training facility network and logistics services, the Instructor Service offering will provide contract trainers in support of client initiatives for customer training and employee training. MicroTek handles all the instructor sourcing requirements including search, qualification and pre-screening, scheduling and administration.
"We found that our clients were in need of an Instructor Solution that reduced both the time they were spending in search and qualification process and the associated costs. Our TrainerConnect online portal allows us to match our qualified instructors to the client's education requirements," says Dan O'Brien, VP of Managed Learning Services. "TrainerConnect is a benefit to clients that need instructors worldwide, and contract instructors looking for qualified opportunities."
About MicroTek
MicroTek provides business learning solutions globally through a network of training facilities and on-demand business education services and logistics, including courseware and instructor management. Since 1991, MicroTek has improved the bottom lines of Fortune 500 companies, and small businesses alike, by offering innovative and technology based delivery solutions. Our commitment to customer solutions is proven as a three-time Inc 500 fastest growing company, and Technology Fast 500 Award recipient. For more information visit http://www.mclabs.com.
###