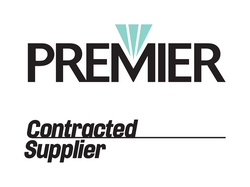 We are very pleased to have been awarded this contract and to have this opportunity to work with the Premier membership and offer our 30+ years of cleaning expertise to them
Jackson, MI (Vocus) June 1, 2010
Midbrook Medical (a division of Midbrook, Inc.) is proud to announce they have recently been awarded an agreement with Premier Partners L.P., the group purchasing unit of Premier, Inc. Premier is one of the nation's largest healthcare group purchasing organizations and serves 2,300 hospitals and more than 66,000 other healthcare sites representing over $33 billion in annual purchases.
The agreement, fully implemented on May 1, 2010 and effective through February 29, 2012 covers Midbrook Medical's cleaning equipment line including Cart Washers, Tempest Laparoscopic Washers, Instrument Washers, and Tunnel Washers.
"We are very pleased to have been awarded this contract and to have this opportunity to work with the Premier membership and offer our 30+ years of cleaning expertise to them" said Tammy Vannest, Contract Administrator at Midbrook. "Midbrook is not a medical manufacturer that makes cleaning equipment, rather we are a cleaning system design and manufacturing company with years of cleaning expertise in the Automotive and Aerospace industries that is now looking at medical decontamination issues from a new perspective."
About Premier:
2006 Malcolm Baldrige National Quality Award recipient
Premier is a performance improvement alliance of more than 2,300 U.S. hospitals and 66,000-plus other healthcare sites working together to achieve high quality, cost-effective care. Owned by not-for-profit hospitals, Premier maintains the nation's most comprehensive repository of clinical, financial and outcomes information and operates a leading healthcare purchasing network. A world leader in helping deliver measurable improvements in care, Premier works with the Centers for Medicare & Medicaid Services and the United Kingdom's National Health Service North West to improve hospital performance. Headquartered in Charlotte, N.C., Premier also has offices in San Diego, Philadelphia and Washington. http://www.premierinc.com
About Midbrook:
Midbrook Medical is the Michigan based; minority owned company founded to assist each healthcare associate in their effort to control the spread of hospital acquired infections.
Midbrook's comprehensive approach to medical decontamination and cleanliness helps clients achieve the highest possible levels of cleanliness in their facilities and assist efforts to limit the impact of Hospital Acquired Infections in their building. Combine that with our skilled metal fabricators producing carts, cabinets and all touch surfaces made with stainless steel or anti-microbial copper alloy material and your facility will meet the challenge of infection control with the best weapons on the market.
Helping Midbrook meet the challenges of those trying to fight against the spread of infection within the medical facility is 25 years of cleaning experience in the automotive industry. This challenging industry forced Midbrook to look at cleaning challenges from different perspectives in order to be sure the correct process was chosen for the designated application. Midbrook's goal is to use this cleaning experience to develop systems with multi mechanical actions to deliver flexible, automated, repeatable processes and achieve consistent cleaning and decontamination prior to sterilization. Visit Midbrook at: http://www.midbrookmedical.com, and http://www.copperforhealthcare.com
# # #