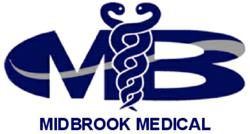 Jackson, MI (PRWEB) April 24, 2013
Taking place in sunny San Diego, California May 6-8, the 2013 International Association of Healthcare Central Service Materiel Management Annual Conference & Expo (IAHCSMM) will offer the widest range of Central Service educational offerings ever. This conference will provide attendees all of the resources needed to elevate their knowledge and promote ongoing quality and professionalism within their department. From knowledge-building hands-on labs and workshops to timely management and technical updates taught by some of the profession's most renowned and respected experts. IAHCSMM will host the return of poster presentations and discussion forums plus the largest vendor exposition for Central Sterile professionals.
Exhibits at IAHCSMM Annual Conferences afford attendees a unique and valuable learning experience. Spanning more than 100,000 square-feet of exhibit space in three separate locations, attendees will find more than 100 of the CS profession's most well-known and respected equipment, supply and service vendors on hand to answer questions and share information on their latest offerings.
Attendees also have a chance to walk away with more than increased knowledge. Those who participate in the raffle and visit as many vendor exhibits as possible will increase their chances of winning one of the many valuable vendor donated prizes, including learning tools and publications, electronic devices, gift cards and more.
Midbrook Medical will be on the exhibit floor at BOOTH #225, demonstrating their latest infection prevention products and equipment.
Midbrook Medical provides sterile processing departments, surgery centers and acute care facilities across the globe, with top of the line infection prevention cleaning and decontamination products and equipment.
For more information on Midbrook Medical's innovative, state of the art products for Sterile Processing Departments, contact Midbrook at:
Phone: 517-787-3481
Email: sales(at)midbrook(dot)com
Website: http://www.midbrookmedical.com