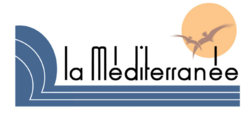 Since 1979, La Mediterranee has been serving homemade Middle Eastern specialties in a cozy, comfortable setting
San Francisco, CA (PRWEB) August 07, 2012
La Mediterranee, a Middle Eastern restaurant and catering company in San Francisco, was once again voted the Best Middle Eastern Restaurant in the Best of Bay 2012 Readers Poll. Sponsored by the San Francisco Bay Guardian Online, the Best of the Bay includes a variety of food and drink categories.
"Since 1979, La Mediterranee has been serving homemade Middle Eastern specialties in a cozy, comfortable setting," Alicia Vanden-Heuvel of La Mediterranee said.
La Mediterranee serves homemade Middle Eastern specialties, along with delivery, pick-up and catering services for the convenience of its customers. Its delicious and elegant finger foods are perfect for parties, picnics, social gatherings, meetings and more. With two restaurants in San Francisco and one in Berkeley, La Mediterranee serves the people of the San Francisco Bay Area and visitors from around the world with only the best, top-quality food menus and catering service. It is why La Mediterranee is still in business and seen as one of San Francisco's best restaurants.
This San Francisco Middle Eastern restaurant has been able to spin off three locations, all in desirable areas. With the prices, quality of food and charming ambience, it's little wonder why it has been discovered by bargain-seeking diners.
"The interiors are different from location to location, but they have the same casual feel that allows you to eat and run, or to linger over coffee and a good selection of teas with a big wedge of baklava filled with walnuts," Vanden-Heuvel said.
This year has been busy with La Mediterranee's ever-expanding corporate catering. While it has typically delivered lunches to a lot of dot com clients, the trend has continued into non-web companies as an added benefit to their employees. Typically around $8 to $10 per person, many financial, architectural and design firms find that bringing in a healthy Mediterranean lunch from a favorite local restaurant demonstrates employee appreciation and especially helps during project crunch times.
"We also specialize in offering gluten free, vegan and vegetarian options to our corporate clients so that they can accommodate the needs of all of their employees," Vanden-Heuvel said.
For more information about any of La Mediterranee's offerings, call 415-529-4904, view the Middle Eastern restaurant on the Web at http://www.cafelamed.com or visit 2210 Fillmore St. in San Francisco.
About La Mediterranee
La Mediterranee is a catering delivery service, including wedding catering, lunch catering and pick-up, that offers homemade Middle Eastern specialities in a cozy and comfortable atmosphere. It offers local delivery for catering orders of all sizes, from weddings and birthdays to office get-togethers and other event-related celebrations.