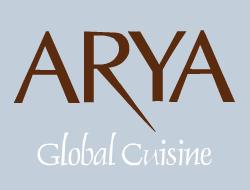 I had the boneless lamb kebab and my wife had the pollo madeira. The lamb was extremely tender and incredibly tasty
Cupertino, CA (PRWEB) February 27, 2012
San Jose's Middle Eastern Restaurant, Arya Restaurant will debut its second location at 885 Middlefield Road in downtown Redwood City. The opening is set to take place in early March, in time for the Persian New Year. During the four years at its original Cupertino location, Arya has pleased and delighted its customers with its unique blend of traditional belly dancing, Middle Eastern cuisine and large banquet rooms for rent. Now, the restaurant is ready to bring the same exclusive Middle Eastern ambiance to its second location.
The menu will be comprised of Arya's signature kebobs and pastas, as well as its mixed flavored dishes, such as Zeresk polo rice with barberries, Baghali polo rice with lima beans and dill weed with lamb shank. The restaurant will also feature steaks and pizza from a wood-fired oven.
The new location will offer two wine bars, live jazz, Italian music and belly dancing on Fridays and Saturdays. There will be an open exhibition kitchen and private areas for parties and banquets, as well as many styles of seating, such as patio seating, booths, tables and a special chef's table.
"I had the boneless lamb kebab and my wife had the pollo madeira. The lamb was extremely tender and incredibly tasty. I've literally never had better tasting lamb in my life. My wife's pollo madeira was also extremely good, and the potatoes and veggies it came with were also very good ... As far as I'm concerned, the price was totally worth it," Alex E. of San Jose said on Yelp.com about the Cupertino location.
For more information about the new Redwood City location or any of Arya Restaurant's products or services, call 408-996-9606, view the Middle Eastern restaurant on the web at http://www.aryarestaurant.com or visit 19930 Stevens Creek Blvd. in Cupertino.
About Arya Restaurant
San Jose's Arya Restaurant is a Middle Eastern restaurant that features belly dancing, global cuisine, and delicious and exotic Persian and Italian food. The restaurant is the result of Chef Mike Hashemi's love for Persian and Italian food, as well as his love for cooking and serving the best of both worlds. Arya's San Jose banquet rooms are available for every occasion.
###