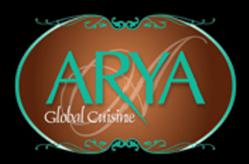 The holiday season is starting soon, and we would like to introduce our new packages to give those interested a choice and provide ample time to look at both our locations
Cupertino, CA (PRWEB) July 11, 2012
As an authentic San Jose Middle Eastern restaurant and private dining venue, Arya Restaurant is now offering new banquet packages. The four packages--named the bronze, silver, gold and platinum packages--are customized to suit every taste. The banquet packages, including plated packages and buffet-style packages, are available at both its Cupertino and Redwood City locations.
"The holiday season is starting soon, and we would like to introduce our new packages to give those interested a choice and provide ample time to look at both our locations," Fera Hashemi of Arya Restaurant said.
For the three-course bronze banquet package, the first course is a Caesar or house salad. The second course is a choice of either salmon parmesan, chicken marsala, chicken kebab, lubia polo with beef kebab or vegetable penne primavera. The dessert is chocolate duet cake.
The silver banquet package offers a different variety of main courses. After a first course with a Caesar or house salad, guests may choose from the chicken madera, beef koobideh, chicken koobideh, vegetable penne primavera or gheimeh bademjoon stew. The dessert is also a chocolate duet cake.
Its gold banquet package includes a larger variety of course options. Along with a Caesar or house salad, the second course is a choice of salmon parmesan, baghali polo with lamb shank, vegetable penne primavera, filet mignon, chicken madera, adas polo and gheimeh bademjoon. The dessert course includes the choice of tiramisu, crème brule or chocolate duet cake.
Finally, Arya offers the platinum banquet package, an ultimate package with all of the chef's favorite dishes. Its first course is the Arya salad and for the second course, guests will choose one or pre-order one of the following entrees: osso bucco milanese, seafood Cioppino, lamb chops/shish like, chicken shish kebab, fesenjoon, salmon parmesan, filet mignon, penne primavera, and chicken Marsala served with garlic mashed potatoes and vegetables. The dessert includes a choice of tiramisu, crème brule or chocolate duet cake.
"Allow us to make your next event a true success," Hashemi said. "We will make your next banquet function one to be remembered, whether it is a team-building event, cooking class, corporate event, team meeting, birthday party or baby shower. You can choose from our beautiful banquet rooms or our main dining room with parties of up to 250 persons. We look forward to meeting you soon!"
For more information about any of Arya Restaurant's products or services, view the San Jose Middle Eastern restaurant on the Web at http://www.aryarestaurant.com, or contact one of its two locations: 19930 Stevens Creek Blvd. in Cupertino at 650-367-4939 or 885 Middlefield Road in Redwood City at 408-996-9606.
About Arya Restaurant
San Jose's Arya Restaurant is a Middle Eastern restaurant that features belly dancing, global cuisine, and delicious and exotic Persian and Italian food. With two locations in Redwood City and Silicone Valley/Cupertino, the restaurant is the result of Chef Mike Hashemi's love for Persian and Italian food, as well as his love for cooking and serving people with the best of both worlds. Arya's San Jose banquet rooms are available for every occasion.