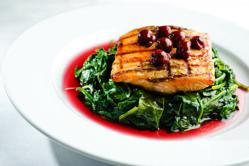 Arya has private banquet rooms in both of our locations
Cupertino, CA (PRWEB) September 07, 2012
Arya Restaurant, the premier San Jose venue for Middle Eastern cuisine and belly dancing performances, is now accepting reservations for banquet rooms for the fast-approaching holiday season. Booking is currently underway at each of Arya Restaurant's locations in Cupertino and downtown Redwood City.
"Arya has private banquet rooms in both of our locations," Fera Hashemi of Arya Restaurant said. "For the holiday season, we can accommodate parties of up to 250. Our menus range from full sit-down dinners and lunches to buffet style packages, as well as cocktail parties."
Arya Restaurant has been voted Open Table's Top 10 Group Dining Destination for Silicon Valley, as well as Best Persian Restaurant in the Bay Area by Best of the Bay T.V. The restaurant is open seven days per week for lunch and dinner, and features menus for everyone's enjoyment, including veggie delights, kebabs, pastas, and more. Ayra also has live smooth jazz, Italian, and Persian music every Friday and Saturday.
The specialty restaurant's sumptuous food and accessible location make it an excellent choice for parties for all occasions, gatherings, corporate events, and holiday banquets.
Arya Restaurant is located at 19930 Stevens Creek Blvd. in Cupertino and can be reached at of 408-996-9606. The second location is 885 Middlefield Road in Redwood City with a phone number of 650-367-4939. For reservations, or for more information, please call the branch of choice or go to http://www.aryarestaurant.com.
About Arya Restaurant
San Jose's Arya Restaurant is a Middle Eastern restaurant that features belly dancing, global cuisine, and delicious and exotic Persian and Italian food. With two locations in Redwood City and Silicone Valley/Cupertino, the restaurant is the result of Chef Mike Hashemi's love for Persian and Italian food, as well as his love for cooking and serving people with the best of both worlds. Arya's San Jose banquet rooms are available for every occasion.