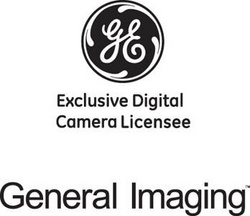 The Middle East is rapidly becoming a critical region in the world of consumer electronics, and we are delighted to make our first appearance at GITEX
TORRANCE, Calif. (PRWEB) October 20, 2008
General Imaging is exhibiting through its Middle East distributor at this week's GITEX Shopper & Consumer Electronics Expo in Dubai, United Arab Emirates. General Imaging's founder, CEO and Chairman Hiroshi "Hugh" Komiya, and Rene Buhay, Senior Vice President for Sales & Marketing, are taking part in a press event there on Tuesday.
The show marks the official launch of GE cameras in the Middle East, although the cameras actually have been selling in the region since the first quarter of 2008. GE cameras are made available in UAE, Saudi Arabia, Qatar, Bahrain and Jordan through a joint effort with General Imaging's master distributor for the region, Sharaf Electronics LLC.
"The Middle East is rapidly becoming a critical region in the world of consumer electronics, and we are delighted to make our first appearance at GITEX," Komiya said.
"This show gives us a good opportunity to reach out to not only the imaging industry in that part of the world but directly to consumers as well," Buhay added. "We're confident that once people see what we have to offer they're going to be very impressed."
Economic and financial analysts Global Insight said recently that the Middle East is one of the fastest-growing regions in the world in terms of spending on information and communication technology. Spending in the region is expected to top $73 billion in 2008, ballooning to $95 billion by 2011.
The GITEX show is described as the largest and most successful retail platform for technology in the Middle East, with more than 125,000 visitors expected to attend. A concurrent trade conference, GITEX Technology Week, takes place at the same venue, the Dubai World Trade Center.
The GITEX show is just one of the many that General Imaging is using to expand the GE brand of digital cameras globally. Earlier this year, General Imaging participated in the China International Photograph & Electrical Imaging Machinery and Technology Fair in Beijing and more recently the Photokina World of Imaging trade show in Cologne, Germany.
General Imaging will return to the Photo Marketing Association show in March in Las Vegas, where GE cameras made their international debut in 2007.
About General Imaging
Based in Torrance, Calif., General Imaging is the worldwide exclusive licensee for GE branded cameras. Since its unveiling in March 2007, General Imaging has set a new precedent for high-quality, feature-rich cameras that offer excellent value.
All GE cameras boast sleek and intuitive design, as well as an array of popular, advanced functions as standard features, including face detection, image stabilization, red-eye removal, and panorama stitching – all of which are embedded in the camera. Panorama stitching allows users to "see the bigger picture" by joining three images together seamlessly to take in landscapes and other wide vistas.
The 2008 lineup of GE cameras are among the first on the market to include blink detection and smile detection features, ensuring that the user captures just the right moment when taking shots of people. Among the company's latest models is the E1050TW, GE's first foray into touch-screen technology, high-definition video capture and direct-to-TV HDMI connectivity.
For more information about these features and the entire line of GE brand digital cameras, go to http://www.ge.com/digitalcameras.