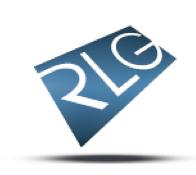 New York, NY (Vocus/PRWEB) November 29, 2010
According to an article recently published in the Journal of Bone and Joint Surgery (JBJS), "[e]arly failure of metal-on-metal hip arthroplasties is a current concern because tissue damage resulting from periprosthetic metallosis can compromise subsequent revision arthroplasty." In other words: Devices such as the DePuy ASR hip implants that don't last as long as intended and that shed metal ions into a recipient's tissues and bloodstream are in the news lately because the adverse reaction to the metal (cobalt, for example) can make surgery to replace the faulty device more complicated, even impossible.
Cobaltism—cobalt poisoning—can result in tinnitus, vertigo, deafness, blindness, convulsions, headaches, hypothyroidism, and cardiomyopathy (heart muscle disease). In fact, the addition of cobalt compounds to stabilize beer foam in Canadian beers led to widespread heart muscle disease and then, in turn, to the term "beer drinker's cardiomyopathy."
The author of the JBJS article, Dr. Stephen S. Tower, based his report on case studies of two patients at the Anchorage Fracture and Orthopedic Clinic and the Alaska WWAMI Biomedical Program, both in Anchorage. The patients were "fit, well, forty-nine year-old men" at the time that they received DePuy ASR devices. Both men required revision surgery to remove the ASR device previously implanted, and both men showed "neurological and cardiac symptoms resulting from elevated serum [blood] cobalt," according to the JBJS article. Moreover, the revision surgeries were "complicated by instability, a complication that has been reported to occur more frequently in hips that are revised because of metallosis."
Dr. Tower concludes his article by advising that "[s]urgeons need to be aware that the high serum cobalt level found in some patients with metal-on-metal hips may cause neurological or cardiac damage that is in part reversible with timely revision surgery."
The Rottenstein Law Group maintains a DePuy Hip Recall Lawsuit and Claim Evaluation Center at http://www.hiprecalllaw.com.
About THE ROTTENSTEIN LAW GROUP
The Rottenstein Law Group is a New York-based law firm that represents clients in mass tort actions. The firm was recently founded by Rochelle Rottenstein, who has more than two decades of experience as a lawyer, to represent clients in consumer product injury, mass tort, and class action lawsuits in a compassionate manner. http://www.rotlaw.com
# # #