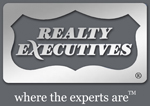 Waterbury, CT (PRWEB) December 21, 2011
The city of Waterbury has recently topped the affordability lists of both the Partnership for Strong Communities and Connecticut Magazine. According to Edite Calabrese, Broker/Owner of prominent local brokerage Realty Executives ICON, not only is real estate here reasonably priced, homebuyers and investors can also find even more bargains in the market for Waterbury, CT HUD homes.
"HUD homes are properties that have been foreclosed on and whose ownership has reverted back to the Department of Housing and Urban Development or HUD," says Calabrese. "They're sold as-is and if a HUD home is in need of repair it's usually priced at a discount. While HUD homes aren't the best option for everyone, they're certainly something you should consider if you want to break into real estate investment or you're looking for a bargain and don't mind investing time and effort in possible repairs. If you want other similar options in the Waterbury area, you can also take a look at the market for Watertown, CT foreclosures."
Apart from its affordability, Waterbury is also notable for being the state's fifth-largest city. Home to a population of over 110,000, it is centrally located between the Boston and New York City metropolitan areas and offers its residents easy access to the rural charms of New England.
"If you don't find what you're looking for in Waterbury or Watertown, you don't have to worry because there are plenty of other properties to choose from nearby," says Calabrese. "There's the Middlebury, CT real estate market, for one, which mostly features comfortable single-family homes in a more small-town setting."
Calabrese and her team at Realty Executives ICON also specialize in Naugatuck homes for sale, as well as properties throughout New Haven, Litchfield, Hartford and Fairfield counties. "Western Connecticut is a great place to live," she says, "and we look forward to helping you find the right home here."
For more information and to start browsing for properties in the area, visit Realty Executives ICON's website at reiconct.com or schedule a consultation with Edite Calabrese today.
###