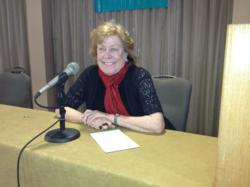 The combination of dedication by the staff of MCNC member schools and a model that focuses on academic excellence, student support and partnerships with colleges inevitably leads to academic success for previously underserved students
New York, NY (PRWEB) November 27, 2012
Middle College National Consortium (MCNC) high schools continue to excel and receive recognition for the work they do with previously under-served students. With a model that includes high schools located on or near a college campus, dual enrollment for high school students, a comprehensive guidance and support system, rigorous, in-depth academic work, professional development, and a network of like minded schools that support each other MCNC schools are succeeding in graduating students, and sending them to two and four year colleges, in record numbers.
Brooklyn College Academy in New York City was named one of the top fifty high schools in New York City and received honorable mention in US News and World Report. BCA had a 99% graduation rate, a 96% pass rate in Early College classes and their students' achievement on the New York State Regents exams was extremely high (90% or better pass rate in seven out of the nine exams given).
Henry Ford Early College High School in Dearborn Heights, Michigan earned the State of Michigan's Reward School award. A school earns this significant honor by placing in the 95th percentile of the ACT/MME test. Additionally, based on Henry Ford's demographics, they also earned the designation of a "Beating The Odds" school. A "Beating The Odds School" is a school that has far greater success with students than other schools with similar demographics.
Challenge Early College High School is ranked as one of America's Best High Schools by U.S.News & World Report. The magazine, working with the American Institutes for Research, rated schools based on state test scores, analyzing whether students, particularly minorities and those from low-income families, performed better than expected. Schools that excelled statewide were judged on the number of students taking and passing college-level Advanced Placement or International Baccalaureate exams. Challege Early College High School received the Silver Medal, and ranks in the top 5% of high schools surveyed. Challenge ECHS also received numerous other awards this year including being named among the top high schools in the nation in the Washington Post's High School Challenge, designated as one of Newsweek Magazine's 1000 Best High Schools, and receiving high rankngs in the Children At Risk survey.
East Early College High School earned the 2012 National Blue Ribbon Award. The Blue Ribbon School award honors public and private elementary, middle and high schools that have helped close the achievement gap and whose students attain and maintain high academic goals.
Dr. Cecilia L. Cunningham, founder and Director of MCNC, stated that "the combination of dedication by the staff of MCNC member schools and a model that focuses on academic excellence, student support and partnerships with colleges inevitably leads to academic success for previously underserved students".
MCNC is a pioneer in developing small schools on college campuses where high school students, especially those who have been previously underserved by their former schools, can earn both a high school diploma and either an Associate's degree or transferable college credits upon graduation. MCNC, headquartered in New York City, is a leader in the movement to establish and sustain dual enrollment in high school as a viable and necessary college readiness educational model. To get a comprehensive overview of the history, design principles, current work and achievements of the Middle College National Consortium, please visit us at http://www.mcnc.us.
Contact information
Tony Hoffmann
Middle College National Consortium
O. 718-361-1981 X6
THoffmann (at) mcnc (dot) us
http://www.mcnc.us