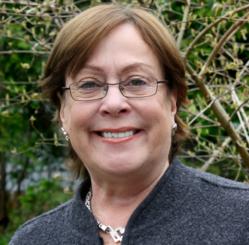 It is a beautiful thing to see students from around the country work together so well and demonstrate the type of leadership that will benefit them and our country in the long run
New York, NY (PRWEB) April 30, 2013
Middle College National Consortium held its 20th Student Leadership Conference in Columbus, Ohio, April 13-17. Two hundred fifty participants culminated a year long study of What Makes a Healthy Community at the Center of Science and Industry for the premiere of the film, "Walk With the Dreamers," a reflection and primer of MCNC's innovative student leadership initiative. Prior to the screening attended by 350 people, attendees were greeted by Dr. Cecilia Cunningham, MCNC Consortium Director, Greg Brown, Executive Director and CEO of The Graham Family of Schools and keynote speaker, and Dr. Teresa Long of Ohio Department of Health. The film was followed by a gala celebratory dinner and dance.
Students had spent four days engaged in a variety of activities that are hallmarks of the MCNC Leadership Initiative. At the welcome dinner, visitors were placed into one of four pillar groups representing the four aspects of Healthy Community defined by Charles School students: Healthcare, Education, Social Services and Arts, and Recreation. They had the opportunity to meet peers from around the country and discuss problems and solutions they had researched prior to attending the conference. Day two consisted of team building, high and low ropes and outdoor activities at Camp Lazarus.
Days three and four were spent in one of 22 sites, where groups of 8-12 students and advisors worked to improve the health in Columbus, Ohio. Among the sites were BIIO, a center for autistic children, Ohio Health, where students simulated treatment of trauma patients in their state of the art virtual trauma center, Franklinton Park, where students dug ditches, released butterflies and helped to plant new gardens, and Mid Ohio Food Bank, where students beat the Ohio State Football Teams' record of packing 700 food cartons one hour! One highlight of the two-day experience was the analysis of a survey of teens that was conducted by a joint Charles School, Ohio Health Department and Ohio Dominican University to assess their greatest health concerns. The team reviewed the responses of almost 1000 teens attending Middle and Early College High Schools around the country. Their results were reported out at the Gala.
Dr. Cecilia Cunningham, Director and founder of the Middle College National Consortium, said "It is a beautiful thing to see students from around the country work together so well and demonstrate the type of leadership that will benefit them and our country in the long run."
For more information about the film, the SLC Conference, and SLC 2014, contact Terry Born 917-209-8358.
Middle College National Consortium, headquartered in New York City, is a leader in the movement to establish and sustain high school/college dual enrollment as a viable and necessary educational model. Middle College National Consortium's mission is to develop small schools in which high school students, especially those who have been previously underserved by their former schools, can earn both a high school diploma and either an associate's degree or transferable college credits upon graduation.
To learn more about the Middle College National Consortium, visit us at (http://www.mcnc.us/) for a comprehensive overview of our history, design principles, current work and achievements.
Contact information
Tony Hoffmann
Middle College National Consortium
O. 718-361-1981 X6
THoffmann (at) mcnc (dot) us
http://www.mcnc.us