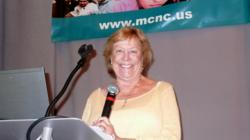 The MCNC model, which has proved so successful in educating children growing up in poverty, includes small schools on, or near, college campuses, with dual enrollment and a caring staff
New York, NY (PRWEB) May 21, 2013
Even though excellence is an expectation of each and every Middle College National Consortium school it is always exciting to receive recognition for a job well done. A full twenty percent of MCNC Schools were rated among the top 2013 high schools in the U.S. by U.S. News and World Report. Seven schools received bronze medals. They are listed below:
➢ Academy of the Canyons @ College of the Canyons
➢ Brooklyn College Academy @ Brooklyn College
➢ Genesee Early College HS @ University of Michigan-Flint
➢ Hollis F. Price Early College HS @ LeMoyne-Owen College
➢ Middle College HS @ Christian Brothers University
➢ Middle College HS @ El Centro College
➢ Western HS
One School received a gold medal:
➢ Harbor Teacher Preparatory Academy @ Los Angeles Harbor College
How well students do on state mandated exams, how well schools educate their black, Hispanic and economically disadvantaged students and how students perform on Advanced Placement and International Baccalaureate exams are the criteria used by U.S. News and World Report to determine which schools deserve to be included in their Best High Schools in US rankings. Daphne Beasley, Principal of Hollis F. Price Early College HS @ LeMoyne-Owen College, states that her school's ranking "…is a testament to the successful collaboration between our high school and our college partner, Lemoyne-Owen College." Most MCNC partner schools are located on or near a college campus which enables their students to take college classes while in high school. In a recent survey of twenty MCNC schools, on average, a typical MCNC student will earn the equivalent of one-year of college credit upon graduating from high school. By the time MCNC students are in the 12th grade, 99% of them are enrolled in college classes. The typical 12th grade MCNC student will accumulate 34 college credits and have a cumulative college GPA of 2.77.
Nick Mazzarella, principal of Brooklyn College Academy @ Brooklyn College, was proud to have received his second bronze medal in the past three years. He gives full credit to "…the hard work and dedication of our students, parents and faculty." In another survey of MCNC schools students gave large credit to the faculty for their accomplishments. Even though this was reported in a previous release the findings bear repeating:
➢ 86% of students reported receiving extra help with their schoolwork from school staff.
➢ 87% of students reported receiving help from school staff in planning for college/career.
➢ 88% of students reported discussing meeting their requirements for graduation with school staff.
Dr. Cecilia L. Cunningham, founder and Director of MCNC, commenting on why so many MCNC high schools where rated Best High Schools in the U.S. stated, "The MCNC model, which has proved so successful in educating children growing up in poverty, includes small schools located on, or near, college campuses, with dual enrollment and a caring staff".
Middle College National Consortium, headquartered in New York City, is a leader in the movement to establish and sustain high school/college dual enrollment as a viable and necessary educational model. Middle College National Consortium's mission is to develop small schools in which high school students, especially those who have been previously underserved by their former schools, can earn both a high school diploma and either an associate's degree or transferable college credits upon graduation.
To learn more about the Middle College National Consortium, visit us at (http://www.mcnc.us/) for a comprehensive overview of our history, design principles, current work and achievements.
Contact information
Tony Hoffmann
Middle College National Consortium
O. 718-361-1981 X6
THoffmann (at) mcnc (dot) us
http://www.mcnc.us