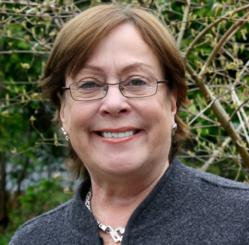 The Student Leadership Initiative that MCNC has developed delves deeply into content, builds self-esteem, explores innovative uses of technology and connects students to the world. We need to get this program into the mainstream.
New York, NY (PRWEB) October 02, 2012
Middle College National Consortium is proud to announce "Walk With The Dreamers Pop Up Shops" Gala Fundraiser on Saturday, October 13, from 8 p.m. to midnight. The event, to raise money for a student leadership documentary film, "Walk With The Dreamers", will be taking place at a Greenwich Village loft in Manhattan. Terry Born, the director and producer of the documentary, will recreate a village square filled with shops dispensing food, drinks, and delectable baked goods. Participating artisans include Dan Flynn, drinkologist, Bedford Cheese Shops, Bistro Food Trucks and Nine Cakes Bakery. Entertainment will include strolling musicians, comedy, and a special video introducing the soon to be produced documentary, "Walk With the Dreamers." Items and services will be offered through raffles and a silent auction. Dancing will follow. Tickets are $100, tax deductible, and can be purchased through http://walkwiththedreamerses2.eventbrite.com/?rank=7.
All proceeds from the event will go towards the production of the 30 minute documentary, "Walk With the Dreamers", about MCNC's innovative Student Leadership Initiative Program. The MCNC Student Leadership program, which ends in an annual conference, takes 250 students from over 25 schools and brings them together to share great local projects, ideas and raise their collective voices for a better world. This year, the documentary will premier in conjunction with the Student Leadership conference which takes place from April 13-17 in Columbus, Ohio. It will trace five students on the year-long journey from naïve youngsters to confident change agents.
Terry Born, the producer and director of "Walk With The Dreamers" and director of MCNC's Student Leadership Initiative program, will be interviewed by Evan Ginzburg, on October 3rd at 8:00 PM, at http://www.legendsradio.net about the event, the student leadership program and the film.
MCNC is a pioneer in developing small schools on college campuses where high school students, especially those who have been previously underserved by their former schools, can earn both a high school diploma and either an Associate's degree or transferable college credits upon graduation. MCNC, headquartered in New York City, is a leader in the movement to establish and sustain dual enrollment in high school as a viable and necessary college readiness educational model. To get a comprehensive overview of the mission, history, design principles, current work and achievements of the Middle College National Consortium, please visit us at http://www.mcnc.us.
To make a tax-deductible contribution to the project, go to http://www.mcnc.us/donations.
For more information contact:
Terry Born
917 209 8358
tborn39396 (at) aol (dot) com