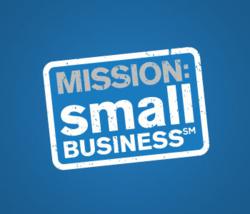 Elkhart, IN (PRWEB) June 21, 2012
Demonstrating their ongoing commitment to small businesses, Chase and LivingSocial have launched "Mission: Small BusinessSM," a new grant program offering up to $3 million to small business owners nationwide. Chase and LivingSocial also obtained the support of the U.S. Chamber of Commerce to help announce the program and drive small business engagement and participation. The program, which will award up to 12 individual grants of $250,000, was developed to provide small businesses with capital and innovative marketing resources needed to make a positive impact on their business.
Consumers can get involved by clicking the "Support" button at missionsmallbusiness.com and voting for MIDE Products or other registered small businesses. For each pledge of support, Chase will add five dollars to the grant pool, up to $3 million, and businesses must receive at least 250 votes to be considered for a grant. The voting period is open from May 7, 2012 through June 30, 2012
MIDE Products fills a niche in the fence/outdoor living market. That niche - provide consumers quality, long lasting, weather resistant and easy to use products. The standout feature of their products is that absolutely no tools or fasteners are required. Allowing anyone to easily install or relocate the hooks, while not leaving any holes or damaging the fence in any way. MIDE Products currently has five unique products: Pool Accessory Hooks, Flower Box Holders, Corner Shelves, Pet Dish Holders and Flag Holders. All are manufactured in the United States at their facility in Elkhart, Indiana and carry a lifetime warranty.
For more information about MIDE Products and their line on products, visit http://www.mideproducts.com/ or call 1-888-243-7019
Mission: Small BusinessSM Press Release
Media Contact:
Mike Riggle
MIDE Products
(574) 326-3060